Fitness Centre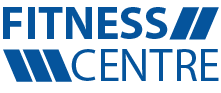 Step 1 – Membership Overview
All members must complete the Registration Package in order to use the Humber River Hospital Fitness Centre. The Membership Fee is $65.00 for a 6 month period and is payable online via credit card only. Members will be directed to complete their payment only once the Registration Package has been completed.
Membership Renewal Details:
Membership payments will automatically be charged every 6 months thereafter until the member completes a cancellation form found here.
Important Notice: Memberships are NON-REFUNDABLE. In the event you do not use the Fitness Centre or are away from Humber (i.e. vacation, sick, leave of absence, termination) anytime before your 6 month period is complete, members will be charged for the full 6 month period. There will be no refund issued under any circumstance.
Agreement
(Hereinafter referred to as "the Member")
IN CONSIDERATION of the Member having access to the facilities of the Humber River Hospital Employee Fitness Centre provided for below at the Premises for which the Member agrees to pay all required fees, the parties agree as follows:
This new member agreement is a legally binding Agreement between Humber River Hospital on its own capacity and you and applies to and governs your purchases of your membership, your rights to cancel your purchase of membership and your communication online via the cancellation form.
If you are at least 18 years old and under the age of majority in the province of Ontario you must have your parent or legal guardian read this Agreement and agree to it for you. If you do not get your parent or guardian to read and agree to this Agreement, then you do not have permission to use of the services which are subject of this Agreement.
Description of Member Services:
By signing this Agreement, you have purchased a membership plan from Humber River Hospital on the terms stated in this Agreement. This Agreement includes membership for the use of the following services (subject to Rules and Policies from time to time in effect) on the dates and times the Fitness Centre is open or otherwise stated below under "Restrictions": Cardio Equipment, Virtual Training, Resistance Equipment, Free Weights, Shower and Locker Room Facilities. Membership does NOT include personal training.
Membership Terms and Payment Schedule
This Membership Agreement states that the membership will be automatically renewed every 6 months unless the Member completes an online cancellation form.
Cancellation/Suspension/Termination:
Member agrees to follow rules as provided. Violation of these rules may be cause for suspension or cancellation of membership. Cancellation of contract must be provided by the at least thirty (30) days in advance. A refund will not be granted to any Staff, Physician or Volunteer. Humber River Hospital reserves the right to terminate this Agreement at its discretion, at any time without cause. Humber River Hospital will not accept verbal or phone cancellation of this Agreement by Member.
Acknowledgement
I certify that I have read and understood this entire Agreement including its schedules and agree to abide by such terms and acknowledge of true copy of this Agreement prior to signing it. I acknowledge and understand that this agreement is not based on usage and that I am bound to the terms of this Agreement regardless of how all the facilities or services are used.
By agreeing below, I give permission for Humber River Hospital to renew my membership every 6 months for $65.00 per 6 month period until a cancellation form is completed. If no cancellation is received by Humber River Hospital at least thirty (30) days in advance of expiry of the term, this Agreement is automatically renewed.
Humber River Hospital Membership Terms and Conditions
1. WAIVER AND RELEASE: the Member hereby waives and releases Humber River Hospital from any claims, demands, injuries, damages, rights of action actions, applications or proceedings due to injury to Member's person or property arising out of or in connection with the use by Member of the services, facilities, and premises of Humber River Hospital or participating in an events organized by Humber River Hospital Fitness Centre and wellness programs and agrees that such a waiver and release is reasonable and proper based on the nature of Humber River Hospital's business. The Member acknowledges and agrees that there are risks involved in participating in any exercise and/or fitness or fitness related programs. Member, in using Humber River Hospital's premises and using the facilities and equipment therein, does so at his/her own risk. Member assumes full responsibility for any injuries or damages which may occur to Member in, on or about the Premises. Further the Member does hereby fully and forever release and discharge Humber River Hospital and its employees, officers and agents from any and all claims, demands, damages, rights of action, causes of action, applications or proceedings present or future, whether the same be known or unknown, anticipated or unanticipated resulting from or arising out of the Member's use or intended use of the premises or the facilities and equipment thereof, including but without limitation any claims for death or personal injuries resulting from or arising out of the Member's use or intended use of the premises or the facilities and equipment thereof, including but without limitation any claims for death or personal injuries resulting from or arising out of the negligence of the Fitness Centre or its owners, agents and employees, or the negligence of any other persons present on the premises as members. Member further agrees to release Humber River Hospital from any liability for any theft or personal property. All exercises, including the use of weights and use of any and all machinery, equipment and apparatus designed for exercising shall be at the Member's sole risk. The Member understand that the agreement to use, or selections of exercise programs, methods and types of equipment shall be Member's entire responsibility.
2. AGE OF CONSENT: The terms "We", "Buyer", "Member" apply to all parties signing the contracts who have reached the age of majority, which is 18 years of age.
3. TRANSFERABILITY: Memberships are not transferable. Member may not sell, assign, or transfer this Agreement, or any other right or privilege, and any such attempt or transfer shall be null and void. Breach of this covenant may permit Humber River Hospital to terminate, suspend or revoke membership. Humber River Hospital may assign the Agreement and all of its rights, interest and obligations thereunder to any person or entity without the consent of the Member, and shall be released from all liability and obligations past, present and future upon doing so.
4. MEMBER'S CONDITIONS: The Member hereby warrants and represents that he / she is in good physical conditions and the he/she is in good condition that he/she has no liability or impairment preventing him/her from engaging in active or passive exercise or that which will be detrimental or injurious to the health, safety, comfort and physical condition of the Member or others and that he is physically able to proceed with the exercises and other facilities provided. Member acknowledges that Humber River Hospital or its representatives and employees offered no guarantee or warranty verbally or in writing that its facilities programs or advice will have any beneficial effect from a medical standpoint of that its facilities, programs or advice have been approved by any medial authority. The Member hereby warrants and represent that he/she will not use the facilities while having any open cuts, abrasions, open sores, infections or illnesses. Humber River Hospital strongly urges the Member to obtain a physical examination from a doctor before using any exercise equipment or participating in any exercise class. Member hereby indemnifies and hold Humber River Hospital, it's officers agents, and employees harmless from all claims which may be brought against them by member or on Member's behalf for any such injuries or claims.
5. RULES OF THE FITNESS CENTRE:
a. RULES AND REGULATIONS: Member agrees to keep and obey all rules and regulations now in force or in the future prescribed by Humber River Hospital and the equipment and facilities therein, and Humber River Hospital reserves the right to revoke this membership for cause if Member fails to keep and obey any such rules and regulations, without refund to Member of any monies paid. The Member agrees that while engaging in the use of the premises, his/her conduct will at all times be such that it present no danger to other members or staff or any other persons using the services or facilities or interferes with the "Quiet Enjoyment" of the other members, nor disrupts the staff in the carting out of its duties.
b. EXERCISE CLOTHING: Member is expected to attend in clean and acceptable appearance. All Members are required to wear proper exercise clothing while using any gym or exercise facilities. Proper clothing includes shorts or track pants, t-shirt, tank top or sweat shirt. No ripped or torn clothing or cut off shirts are permitted. Athletic shoes must be worn at all times in the exercise area.
c. LOCKER ITEMS: Humber River Hospital is not responsible for any loss or theft of personal property in respect of facilities operated by Humber River Hospital employees including without limitation, personal property left in lockers or locker room. Member using lockers acknowledges that use is only permitted for the duration of their exercise time period. Any locks left in lockers or lockers will be removed at the end of each day with personal belonging being placed into a "Lost and Found" bin. Humber River Hospital is not responsible for loss or theft of property placed in the "Lost and Found" bin.
d. PHOTOGRAPHY: Photography in the Fitness Centre is strictly prohibited. All Members must respect the privacy of other Members using the Fitness Centre.
6. LEGAL ACTION: No action, suit, or complaint, whether arising out of this Agreement or otherwise, may be maintained by Member against Humber River Hospital, it's successors or assigns, unless: (a) Member first shall have given Humber River Hospital notice in writing by registered mail of the happening of the event that gave rise to said action, suit or complaint within thirty (30) days after its occurrence; and (b) the said action, suit or complaint is filed or commenced within on hundred and eighty (180) days of occurrence of the cause or condition that gave rise to the said action, suit or complaint.
7. CLUB BREACHES: Humber River Hospital's liability for its breach of this Agreement shall not exceed that portion of the Agreement shall not exceed that portion of the Agreement price paid by Member which the unexpired portion of the membership period bears to the full terms of this membership.
8. EXCLUDED SERVICES: Membership does not include instructor – led classes or personal training. Free Virtual classes via the WELLBEATS program is available for use.
9. NO WARRANTY: There is no warranty or guarantee by Humber River Hospital which applies to the services provided to Member pursuant to this Agreement.
10. NON-USAGE: Member shall not be relieved of obligation to make any payments of the membership fee herein agreed to and no deduction or allowance from any said payments shall be made, by reason of the absence or withdrawal of Member from the Fitness Centre, or by reason of Members failure to attend or use the Fitness Centre.
11. NO VERBAL AGREEMENTS: This Agreement constitutes the entire and exclusive agreement between the parties. Any promises, representation , understanding and/ or agreement pertaining directly or indirectly to this Agreement which are not contained herein, are hereby waived. This Agreement may be modified only by an instrument in writing , however, assignee of this Agreement is hereby authorized to correct patent errors in the Agreement (and in other documents, if any, executed in connection herewith). At Humber River Hospital's option, this Agreement will be null and void if it is not completed by an HRH Administration Staff in accordance with Humber River Hospital's then – current price and payment programs.
12. LAW: This Agreement shall be governed by and construed in accordance with the laws in force with the Province of Ontario and shall be treated in all respects as an Ontario contract.
Step 2 – Registration
Step 3 – Payment
Upon completing and submitting the form the option to complete payment will appear.

( A Questionnaire for People Aged 15 to 69)
Regular physical activity is fun and healthy, and increasingly more people are starting to become more active every day. Being more active is very safe for most people. However, some people should check with their doctor before they start becoming much more physically active.
If you are planning to become much more physically active than you are now, start by answering the seven questions in the box below. If you are between the ages of 15 and 69, the PAR-Q will tell you if you should check with your doctor before you start. If you are over 69 years of age, and you are not used to being very active, check with your doctor.
Common sense is your best guide when you answer these questions. Please read the questions carefully and answer each one honestly: check YES or NO.