Women in Medicine Month, Dr. Kate Zhang and Dr. Vered Kakzanov
September is Women in Medicine Month, recognizing all women who have pursued and/or are interested in pursuing careers in medicine and the healthcare field. Female physicians, Dr. Kate Zhang and Dr. Vered Kakzanov are accomplished women who have displayed resilience and dedication within their medical professions. They have shared their motivations and challenges as women in medicine, as well as advice for those interested in similar career paths.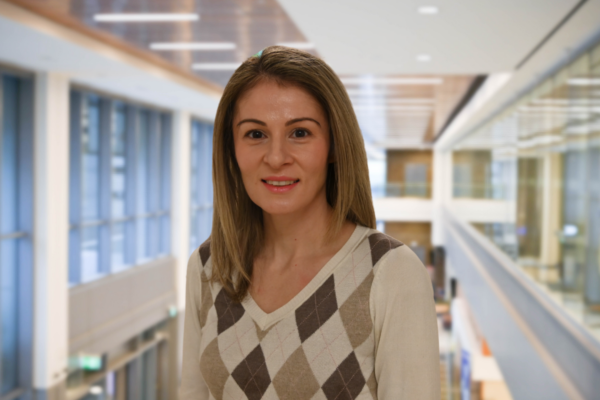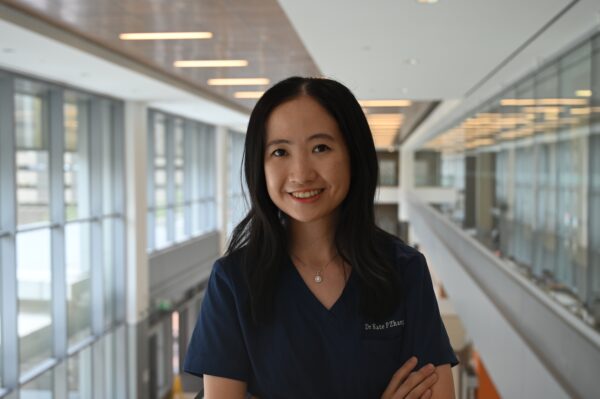 Tell us about your role.
Dr. Zhang: As an emergency physician, I use my clinical reasoning skills to care for patients with acute, and often, undifferentiated medical presentations. I resuscitate and stabilize patients with life-threatening conditions and transition their care to an appropriate endpoint, whether that be the ICU, general inpatient medicine bed, another hospital, or home. I work as part of an interdisciplinary team, which involves nurses, clerks, social workers, other allied health members and other physician specialists. I also have to evaluate a wide variety of clinical presentations, sometimes with little or no information, which means that I have to think and act quickly before determining the appropriate course of treatment and establishing effective patient care plans.
Dr. Kakzanov: As a family physician, I feel privileged to be able to work in different areas of medicine. At my primary practice, the Jane and Finch Family Health Team, I provide comprehensive longitudinal primary care to my patients in a multidisciplinary team environment. Eighty per cent of my practice consists of patients of low-socioeconomic backgrounds and many of them are recent immigrants. As their family physician, I provide my patients with culturally sensitive medical care and help advocate for them in our healthcare system. I help connect my patients to appropriate social and medical services, and ensure their care seamlessly bridges acute episodic care with longitudinal preventative care. At Humber, I work in the operating room as a surgical assistant and, up until January 2022, I practiced primary care obstetrics and delivered babies out of the birthing unit at the Hospital. Family medicine can be challenging and exhausting but after 12 years, I still wake up excited to face what each day brings.
What or who inspired you to become a physician?
Dr. Zhang: I immigrated to Canada with my parents when I was 13. Growing up in adversity, working multiple jobs to help make ends meet, and attending school full-time, studying medicine was never a possibility in my mind. Through helping my parents navigate their personal healthcare, I met compassionate physicians who made such a difference in our lives- they are the ones who inspired me to pursue a career in medicine.
Dr. Kakzanov: It was not a specific moment or a particular person that inspired me to go into medicine. I enjoy learning and working with people. I find listening to people's stories fascinating. I love the challenge of trying to find solutions to problems and putting puzzle pieces together. From a young age, I considered career choices that would allow me to do all of the above and I recognized that I was able to achieve this in family medicine.
Did you have any role models growing up?
Dr. Zhang: Throughout my medical journey, I have been fortunate to be mentored by experienced and strong female physicians who have helped me navigate through challenges in my career.
Dr. Kakzanov: In my formative years, several strong mentors surrounded me. My grandmother was an inspiration to me. Despite the gender biases she faced, she was able to obtain a PhD in mathematics that, at the time, was a male-dominated field. Throughout my undergraduate years, I have had mentors who have instilled my passion for research and learning. They have challenged me to work harder, think broader, and reach further; I carry those lessons with me today. Throughout my early career in medicine, I worked alongside women physicians who served as leaders in their local hospitals and at the provincial level. I was in awe of them and learned many life lessons through my interactions with them. I hope to become the same to the next generation of physicians.
Have you faced any challenges as a woman in medicine?
Dr. Zhang: Despite more women pursuing careers in medicine, there are implicit gender biases and workforce disparities at all levels. As a young BIPOC female physician, I am often mistaken for a non-physician staff by patients and their families due to my age and gender. I am still working to find a good balance between my professional and personal life. As women have traditionally taken on the role of the caregiver, it has inherently led to a gender wage gap and leaky pipeline in leadership.
Fortunately, my mentors have initiated discussions about the unconscious gender biases and workforce disparities that I may face. Therefore, I feel prepared for challenges and feel supported knowing that I am not alone.
Dr. Kakzanov: Although there are many challenges for women in medicine, to me, the biggest challenge has been balancing my professional roles with my personal life. Early in my career, I have had to sacrifice aspects of my personal life to establish my practice and build my career. At present, although I still struggle, I am able to achieve a better balance between both. Perhaps the most difficult career choice thus far was giving up primary care obstetrics. For 11 years, I was on call 24/7 for all my pregnant patients. Although it was rewarding to be present at such a monumental moment in my patients' lives, it also required quite a lot of personal sacrifice. This year, I have decided to stop working obstetrics, but still enjoy following the journey of my pregnant patients from early into their pregnancy and into the post-partum period.
What would you say to younger women interested in pursuing a career in medicine?
Dr. Zhang: There has never been a more exciting time to be a woman in medicine than now. I cannot wait to see the changes that the future generation will make. I would encourage young women to seek out strong female mentors. The idea of being a part of a profession that focuses on helping patients regardless of their circumstances; during their most vulnerable moments…I cannot imagine a more fulfilling job than medicine.
Dr. Kakzanov: It is challenging. It is rewarding. It is achievable. If you hope to pursue a career in medicine, find strong mentors to help guide you, volunteer in different fields to find what brings you joy and excites you, and lastly, if it is truly what you want, do not give up.
---