Daniela Gennaro on Her Cancer Care Journey
Before the COVID-19 pandemic, Daniela Gennaro was diagnosed with necrotizing fasciitis, also known as flesh-eating disease. Daniela spent two months in the hospital with this condition, which led her to take a year off work. Although she was ready to return, Daniela was unable due to the pandemic.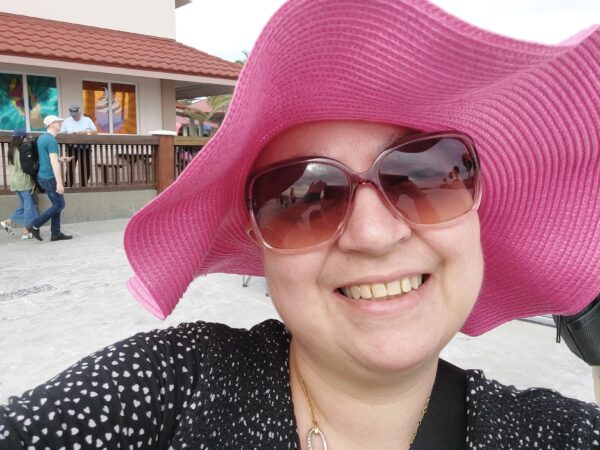 While Daniela was home, she began to feel pains in her breast, but did not think much of it. She had noticed a lump in her left breast that felt about the size of a golf ball, but assumed it was fat that had not yet dispersed due to weight gain.
Soon after, Daniela learned her neighbour was diagnosed with cancer and felt inclined to visit her family physician with her concerns. After undergoing a mammogram and a biopsy, Daniela was diagnosed with metastatic breast cancer in 2020 and began her cancer care journey at Humber River Hospital.
Two days before Daniela's lump removal surgery, her procedure was cancelled. The lump in her breast was near her lungs and would have been too risky to undergo. Therefore, rather than surgery, Daniela completed six rounds of chemotherapy between August to November 2021, while also beginning a new job in October.
Daniela came to Humber every three weeks for chemotherapy, and the first few rounds were very challenging. "I couldn't eat or keep anything down," explained Daniela. "I felt very tired." Dr. Punam Rana, an Oncologist in Humber's Cancer Care Clinic, assisted Daniela in adjusting her medications and doses to better meet her needs. By the third round of chemotherapy, Daniela felt much more comfortable.
In November 2021, Daniela completed her chemotherapy and began antibody medications, returning to Humber every three weeks.
This past summer, Dr. Rana tried to get Daniela into the "DESTINY Study" to participate in clinical trials for metastatic breast cancer. At the time, Daniela was ineligible for the study due to low hemoglobin levels. However, she was able to receive the treatment on a compassionate basis, paid for by AstraZeneca. Daniela began this chemotherapy in October and has continued to the current day. She also receives regular radiation treatments at Sunnybrook Hospital.
To assist physically and emotionally, Daniela does tasks to keep herself occupied. As she is currently on medical leave at work, Daniela enjoys doing light work around the house, activities with her children, and baking. "I like to keep myself busy and distract my mind," says Daniela.
Daniela is also fortunate to have an incredible support system. "Everyone knows what is going on," she explains. "Between my family and work, everyone has been really supportive."
Daniela is also grateful for the support she receives from the amazing team at Humber's Cancer Care Clinic. "It is very personalized and you feel genuinely cared for. I have gotten to know the nurses, the physicians, and the social workers. Everyone is very familiar." According to Daniela, the entire team is knowledgeable and there to address any questions and concerns.
To others on their cancer care journey, Daniela encourages you to maintain a positive attitude. She emphasizes the importance of attending all your appointments and asking any questions you may have because your doctors know best. Most importantly, Daniela advises you to talk to others and not be afraid to let them know what is happening. "They might be going through something similar or be able to offer you amazing support!"
---