The NEW Library Catalogue Coming Soon!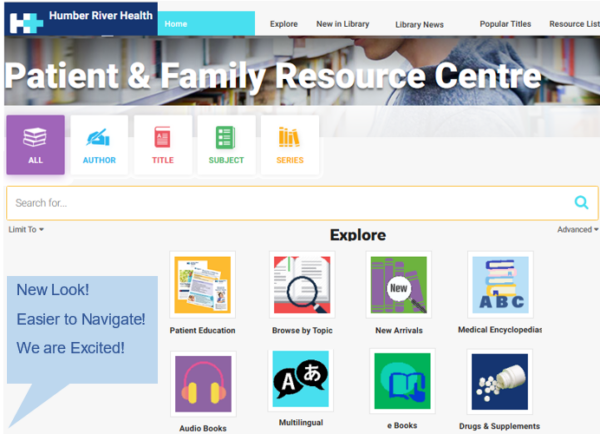 We have some great news for all the book lovers out there.
We are launching a new online catalogue for the Patient & Family Resource Center that will make it easier for you to find and access the books you want.
Our new catalogue will have a new design that is simple and user-friendly, with categories that help you browse by genre, topic, author, and more.
You will be able to download the PDF of some pamphlets and read books online.
Our new online catalogue is coming soon, so keep an eye out for more details. We hope you will enjoy the new and improved way of exploring our library collection!
---