Inpatient Nephrology Unit (Wilson site – 9 East)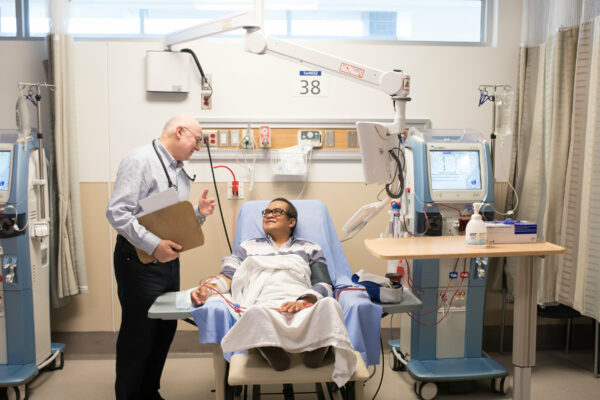 9 East is our acute care Inpatient Nephrology Unit which has 32 beds with the capacity to provide dialysis treatment in the patient room.
Our multidisciplinary team is familiar with the unique circumstances and needs of patients with kidney disease or kidney injury.
This team consists of Nephrologists, Nurses, Social Workers, Dietitians, Pharmacists, Physiotherapists, Occupational Therapists, Speech Language Pathologists, Clerical Staff and Volunteers.