Humber River Hospital as a RNAO Best Practice Organization pre-designate
Humber River Hospital is proud to announce its appointment as a Best Practice Spotlight Organization (BPSO) pre-designate through the Registered Nurses' Association of Ontario (RNAO).
The BPSO designation is an opportunity for Humber River Hospital to accomplish its vision of working together to deliver innovative and compassionate healthcare in our community. Evidence and compassion are two of the central pillars to ensure quality patient care.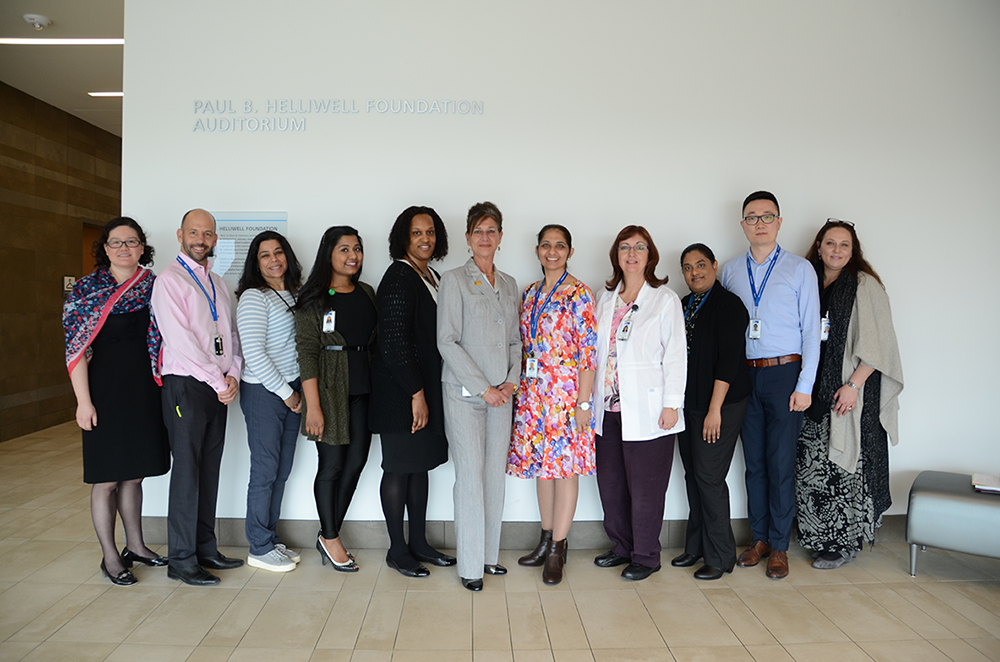 About the Best Practice Spotlight Organization Program
Best Practice Spotlight Organizations are healthcare and academic organizations selected by the RNAO to implement and evaluate the RNAO's best practice guidelines. It is a dynamic partnership that focuses on making positive impacts for patient care though evidence-based practices.
Best Practice Guidelines (BPGs) are evidence and research informed practice guidelines that support best practice and quality care, and healthy safe care environment. The development of BPGs is a Ministry of Health and Long-Term Care funded initiative executed by the RNAO. There are over fifty BPGs, forty-two clinical and eleven healthy work environment guidelines.
Each healthcare facility selects guidelines they feel will have the greatest effect on the well-being of their patients and clients. During the three-year pre-designate term, the organization will implement guidelines, identify ways to sustain best practices, and evaluate the impact of BPGs on patient and organizational outcomes while providing staff support to be BPSO champions.
The journey to become a BPSO will allow Humber River Hospital to continue to build a culture of evidence-based practice within all aspects of care delivery, enrich the professional practice of nurses and other health-care providers, and enable the achievement of consistently positive patient outcomes.
As an RNAO BPSO pre-designate, Humber River Hospital has committed to implementing RNAO's 5 BPGs and developing our staff as BPSO BPG champions over the 3 year period of pre-designation, before becoming a full BPSO in 2021.
Guidelines to be implemented

Year One: 2018-2019
 Year Two: 2019-2020
After the three-year term as a BPSO pre-designate, organizations are designated as Best Practice Spotlight Organizations and join over 200 sites already designated as in Canada and around the world. The pre-designation term for HRH will be 2018-2021. For more information on RNAO and BPSO, please click here.
---