Social Work Week March 2-8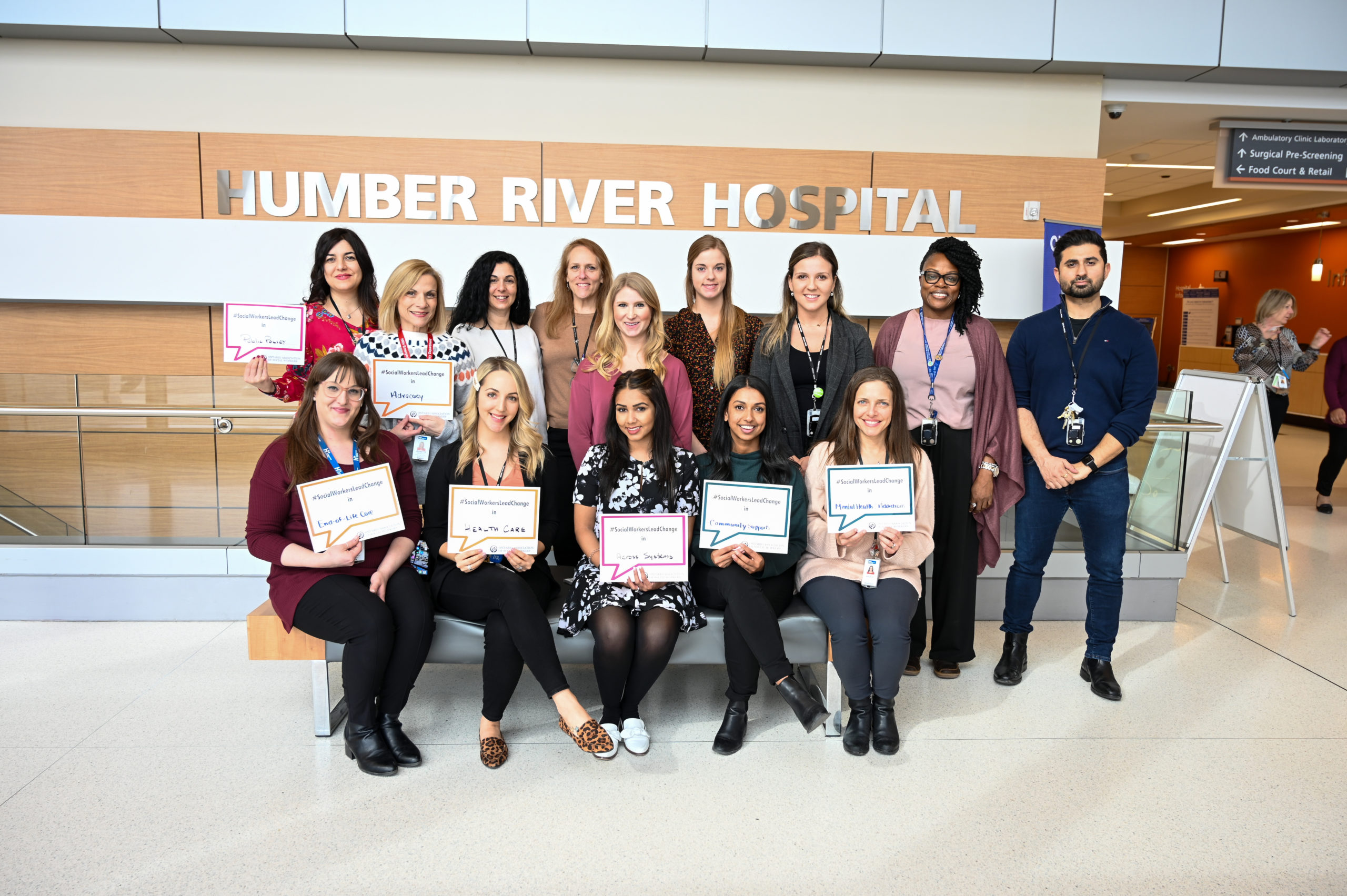 The Social Workers at Humber River Hospital provide a wide range of interventions and support to patients and families across all programs in the hospital.  The main role of the Social Worker is to assess the psychosocial functioning of the patient and family in order to provide appropriate interventions.  Interventions may include counselling, advocacy, crisis intervention, support at end of life, bereavement support, coping with chronic illness, addressing child welfare issues, identifying and arranging community resources and support.
Social workers help facilitate the self-determination and the empowerment of all patients and their families enhancing communication with the interdisciplinary team and community partners enabling patients to meet their care needs.
Social workers play an essential role in assisting patients and their families cope with change and ongoing stressors that accompany hospitalization, aging, death, and physical and mental health issues.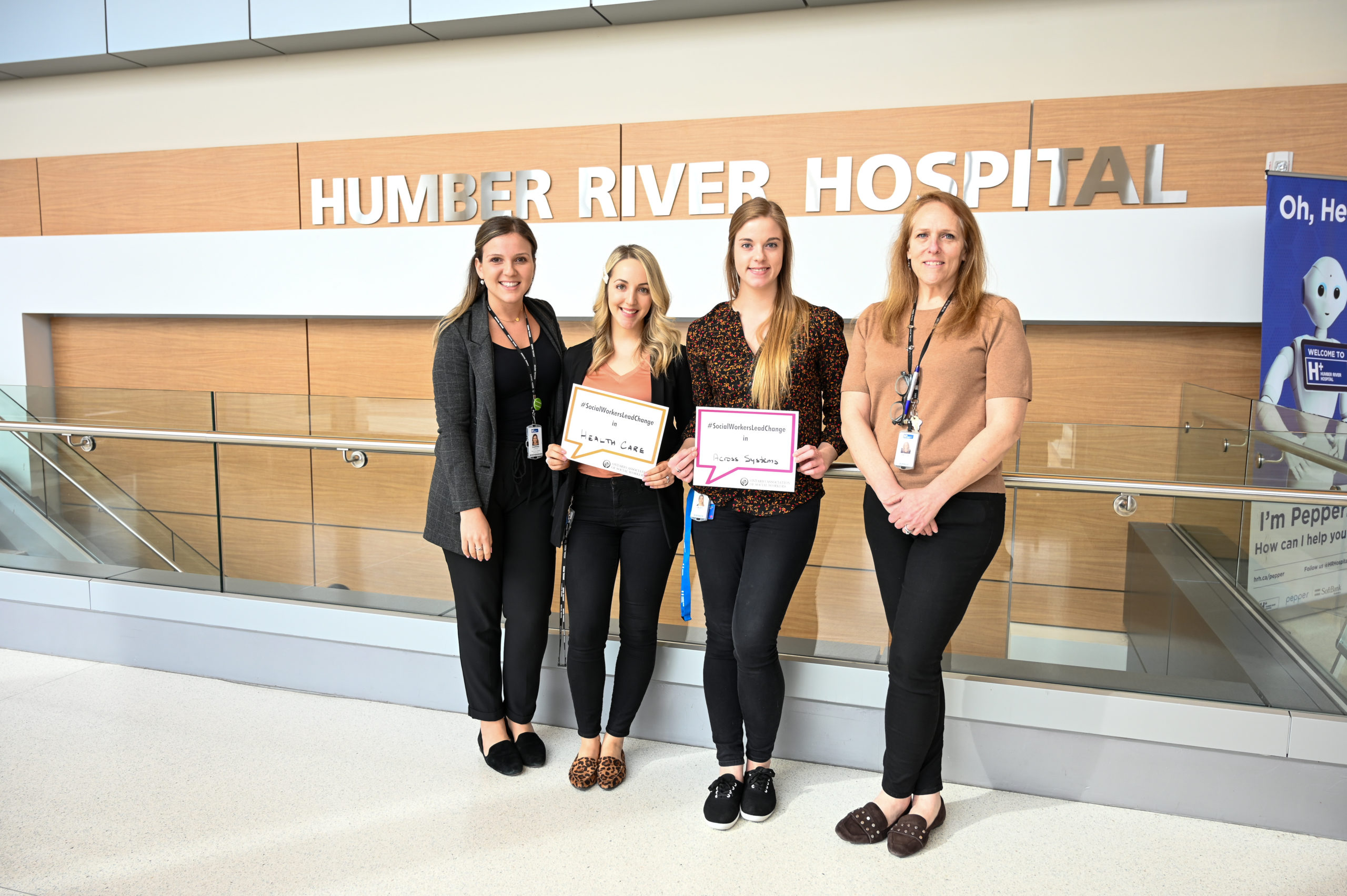 Social Workers have expert knowledge on the social determinants of health and provide leadership to advance the determinants and reduce health inequalities. Social Workers have a thorough understanding of the interplay between and the impact of the social determinants of one's physical and mental health. The "Person in Environment" is one of the frameworks from which Social Workers explore the impact of inequality on health and well-being and identify opportunities and resources that are needed to improve health.
Social Workers provide evidence-based practice and are involved in evidence-based research.  Social Workers are active members of most hospital-wide committees and initiatives.  They offer a unique psychosocial and holistic perspective into the needs of our patients and their families facilitating patient and family-centred care with compassion, professionalism and respect which align with Humber River Hospital's core values.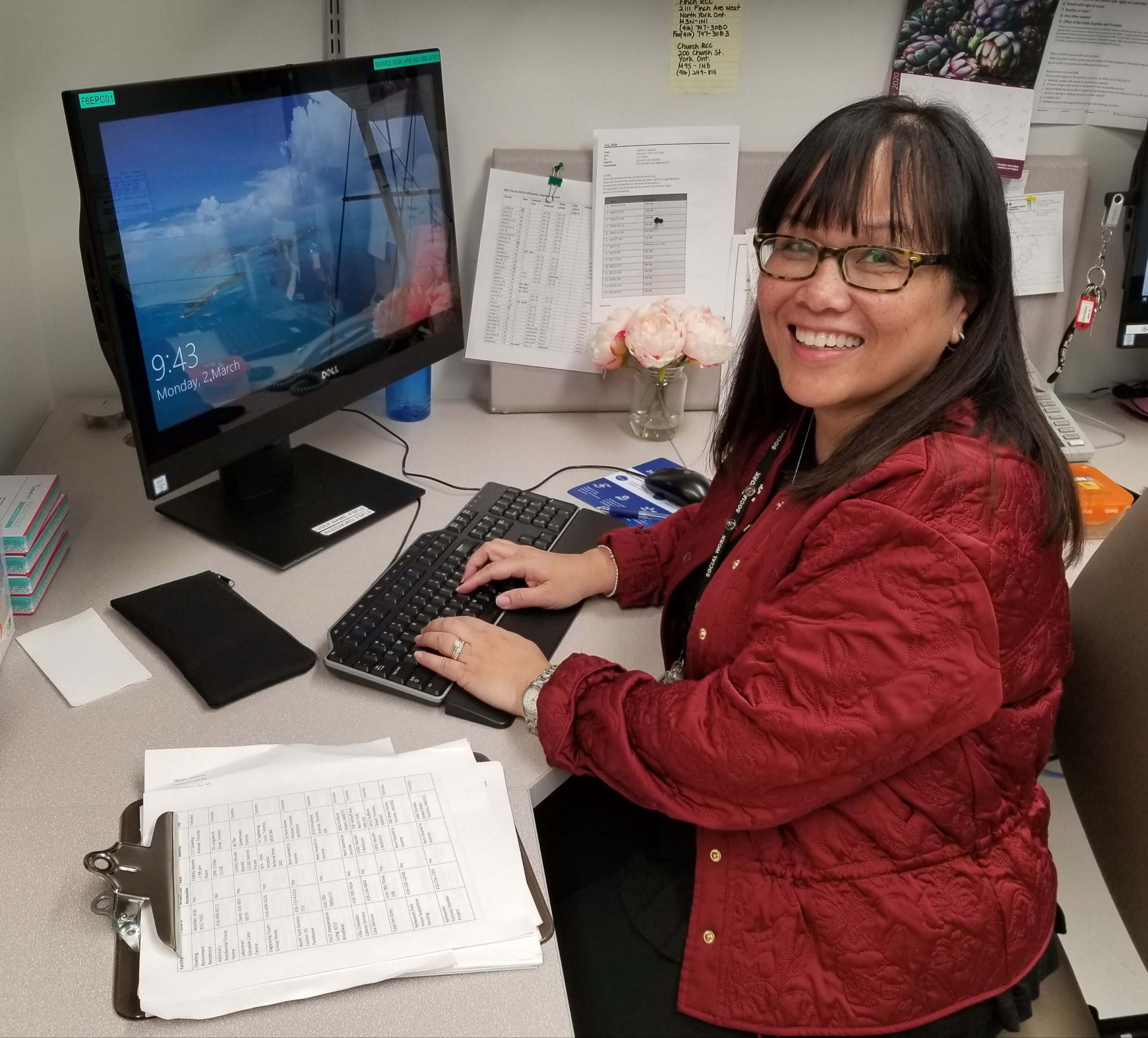 Many of the Social Workers provide clinical placements to graduate students from a variety of universities including the University of Toronto, York University, Ryerson University and Wilfred Laurier University
All HRH Social Workers are highly educated clinicians with a minimum Master's Degree level of education.  All Social Workers at HRH are members of the Ontario College of Social Workers and Social Service Workers.  The profession is regulated under the Social Work and Social Service Work Act, 1998.
---