Physicians Day: Appreciating Our Heroes
Last month we shared that not all heroes wear capes, many of them wear scrubs, masks, gloves, and face shields. Today, we recognize a group of our own heroes in healthcare: physicians.
There has never been a time like this for the health care system, both locally and worldwide, and our public dependence on physicians has never been felt as powerfully as it has been over the past months. COVID-19 has, in many ways, made every day Physicians Day. From companies donating food, resources, and PPE equipment to our front-line workers, to 7:30 p.m. community-wide applauses and emergency services parades, there have been countless uplifting experiences in the midst of an overwhelming time.
"Today we want to amplify the messages and acts of appreciation that the community has been pouring out to our healthcare providers and our hospital," says Dr. Michael Gardam. "Physicians Day emphasizes the importance of setting aside the time to recognize and extend gratitude to the individuals working tirelessly and selflessly on the frontlines to help fight COVID-19 and, ultimately, to save lives."
Many of HRH's staff and physicians have been active in media, healthcare, and community initiatives to inform, educate, and help the public. For Physicians Day, here's a look at what some of our own Humber River Hospital physicians' have done for COVID-19: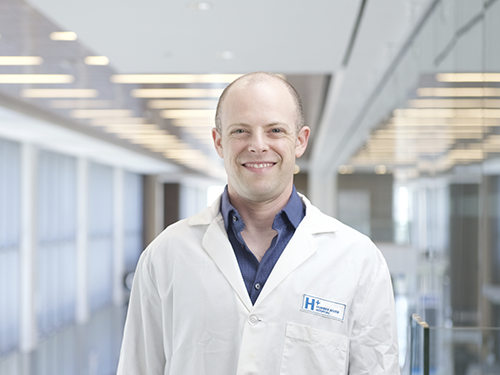 Dr. Steven Bernstein, Chief of Anesthesia, collaborated with Klick Health to prototype an open-source designed intubation box to protect HCPs by shielding them from aerosolized particles during intubation. Dr. Bernstein learned about an intubation box from Taiwan and quickly partnered with Klick Health and Italic Press to begin prototyping and distribution to Toronto-area hospitals within a few days. All boxes are free and can be delivered to hospitals at no cost. Klick Health is also accepting donations with 100% of the proceeds going directly to creating PPE for frontline workers. To apply for intubation boxes or to donate, click here.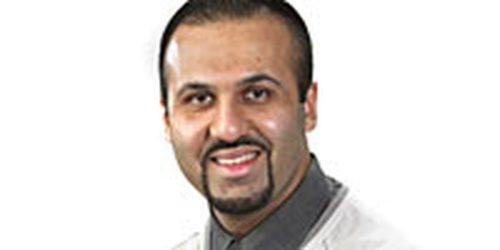 Dr. Ahmed Mian, Emergency Physician, wrote about what it is like being on the front-lines during COVID-19, which was published by the National Post. Dr. Mian shared inspirational encouragement for all healthcare workers, "As professionals, my colleagues and I must find a way to soldier on in these darkest of times and I have complete confidence that we will. This is a marathon and we must endure and, despite our fears, we will find solace in the service of others." To read Dr. Mian's full article, click here.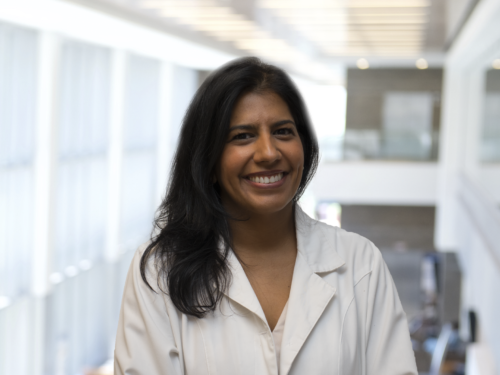 Dr. Tasleem Nimjee, Emergency Room Physician and Director of Medical Innovation, walked CBC News through what time spent in the ER looks like during COVID-19. After experiencing disheartening, anxious, and uncertain situations, Dr. Nimjee said of physicians, "Human beings are pretty remarkable creatures, and we are nothing if we're not hopeful, we're nothing if we don't look forward…. And so when hope takes root within us, I think we have a tremendous amount of courage and stamina that comes from places we didn't expect it to come from." To watch the full segment, click here.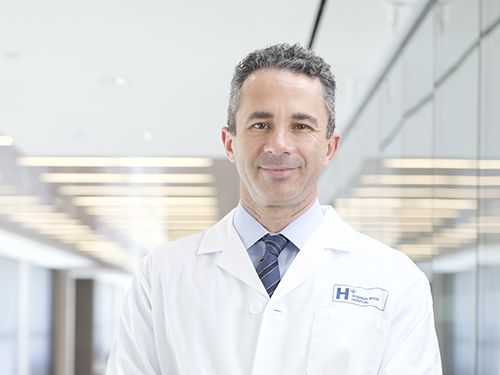 Dr. Leon Rivlin, Chief and Medical Director of Emergency Medicine, spoke to Global News about his experience during this time. Beyond profession, Dr. Rivlin shared some of the personal hardships of COVID-19, "I find that it's actually quite difficult on a personal level because I haven't been seeing my kids at all, in fact, as a frontline healthcare worker, their mother and I have looked at options as to how to protect our kids best and they are with their mother most days." To read Dr. Rivlin's article, click here.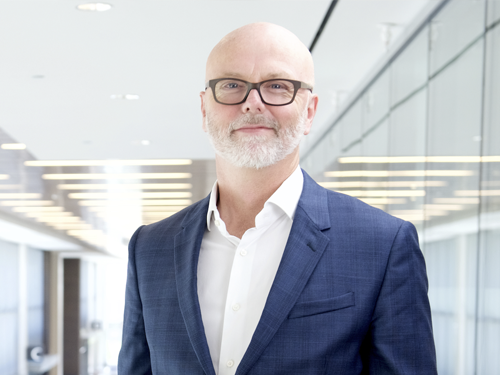 Dr. Michael Gardam, Chief of Staff, has spoken with a variety of media outlets to share his expertise, encouraging the public to stay informed and continue practicing safety and precautionary measures during this time. To watch one of his interviews with CBC News, click here.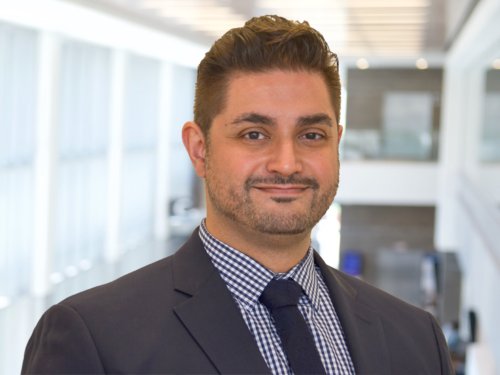 Dr. Sebastian Rodriguez, Orthopaedic Surgeon, discussed how surgeries have been affected by COVID-19 and shares that he is working to build out strategies to help patients manage their pain while they wait for their surgery. Read more here.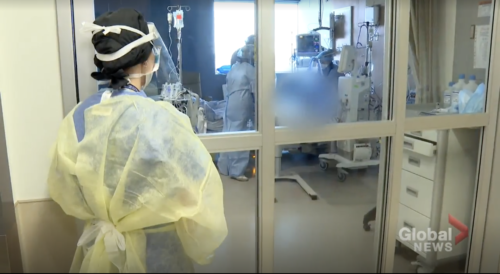 HRH's entire Intensive Care Unit (ICU) team, have shared their experiences during COVID-19 with Global News. The team has helped show not only what it's like in the hospital during this time but have also graciously given the community reassurance that while this is a hard situation, health care teams are doing everything they can. To read and hear more from our ICU team, see below:
o   How HRH ICU staff are treating patients with COVID-19
o   An inside look at our ICU: Segment #1 and Segment #2
From the Board of Directors and the Senior Leadership team, we applaud and extend thanks to HRH's physicians, staff, and volunteers, alongside healthcare workers across the world, who are true heroes in midst of this global crisis. Thank you for your service!
We want to hear your COVID-19 stories and those of your colleagues so we can raise awareness of staff, physicians and volunteers who have gone above and beyond to help each other and our patients in this time of need. Submit your COVID-19 stories and/or pictures to COVID19-info@hrh.ca.
---