Top 10 Stories: July 2020
HRH's ICU Became COVID-19 Patient Free
Humber River Hospital's Intensive Care Unit celebrated being COVID-19 patient free for the first time since March 14th. The team worked tirelessly since March to deal with the novel virus. This celebration highlights the great work done in the ICU to contain the spread of the virus.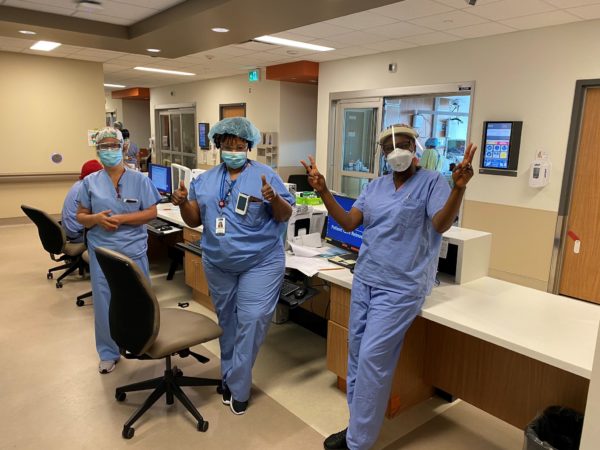 Barb Collins Celebrated her Fourth Anniversary as President and CEO
Barb Collins, Humber River Hospital's President and CEO, celebrated her fourth anniversary on July 1st.  When Ms. Collins was Chief Operating Officer at HRH, she oversaw the design, construction and activation of the current Wilson location, which is 1.8 million square feet. Her vision helped in the creation of North America's first digital hospital.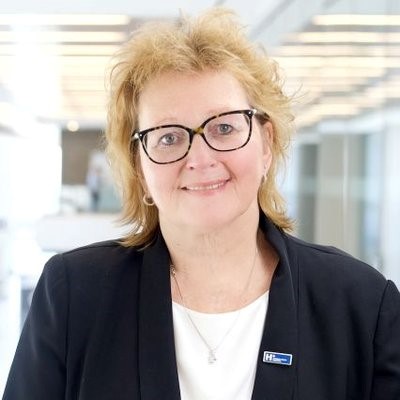 Canada Day
In celebration of Canada Day, HRH provided Tim Horton's cookies to all hospital units as a token of appreciation to those who worked on the holiday to provide care to patients.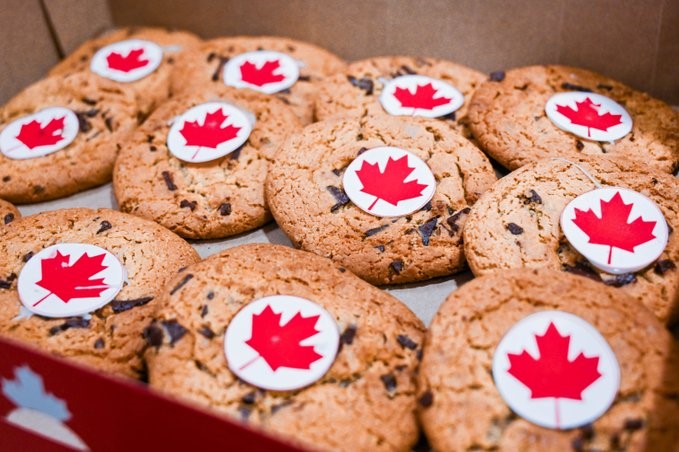 COVID-19 Patient Mario left HRH after Nine Weeks in the ICU
One of HRH's longest admitted ICU patients, Mario Castillo Tamayo, left the hospital. Mario was Humber River Hospital's first patient in the ICU, and he remained there for approximately nine weeks. The 51-year-old was not expected to live because his oxygen levels dropped so low. Now, he is miraculously COVID-19 free, and he is alert, eating, speaking and walking with a walker.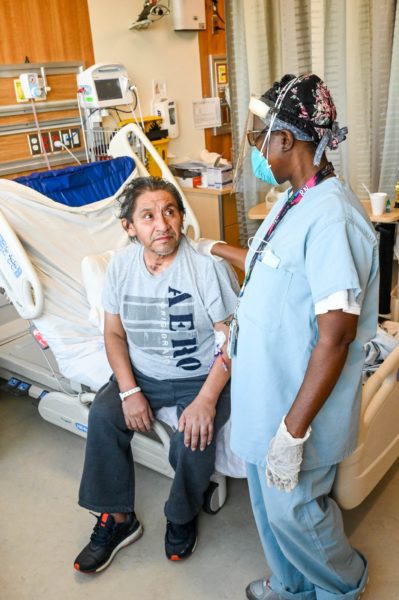 Bruno Left HRH after Battling COVID-19
Bruno Iozzo was one of the first patients with COVID-19 admitted to Humber River Hospital in late March. The 73-year-old had one of the most severe cases, being on the ventilator for twelve weeks. After Bruno left HRH, he was transferred to Runnymede Healthcare Centre for rehabilitation.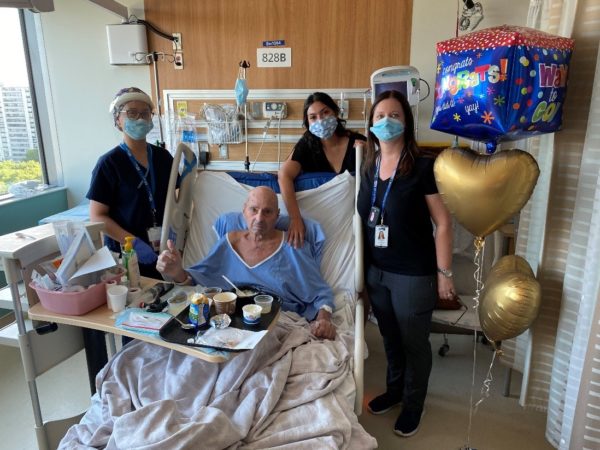 HRH Brings Dialysis to Seniors in Long-Term Care & Retirement Homes
HRH is providing hemodialysis for patients residing in retirement homes and long-term care homes. This strategy helps reduce the risk of spreading COVID-19 to the most vulnerable patients. Portable dialysis machines and remote monitoring are used to give patients better care and improve their quality of life.
Please click here for more information,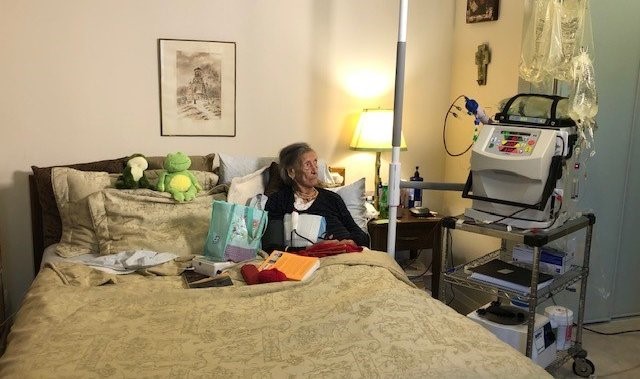 Sonya Went Home After 6 Months in the ICU
Sonya, a non-COVID-19 patient, has been in the Intensive Care Unit for approximately six months. She was able to go home on July 17th.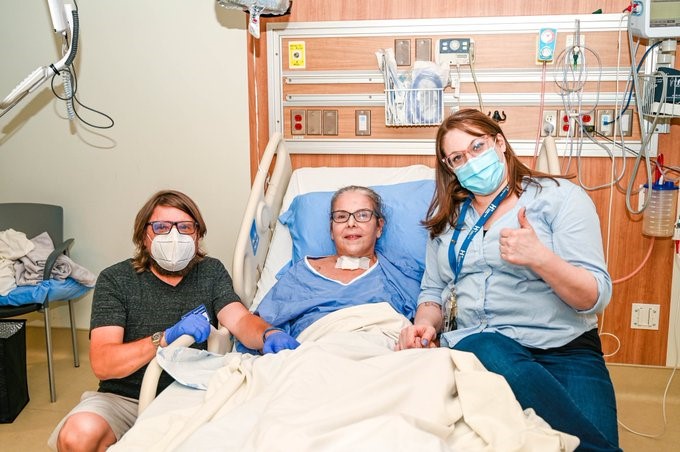 30-Year-Old Delroy Overcame COVID-19 Despite being in a Coma
Delroy Noble spent two and a half months in HRH fighting COVID-19. The 30-year-old was in a coma for two months after going to the hospital when he tested positive for COVID-19. Daily physiotherapy is helping him, and he will leave the hospital soon to go to a rehabilitation centre.
To read the full story, click here.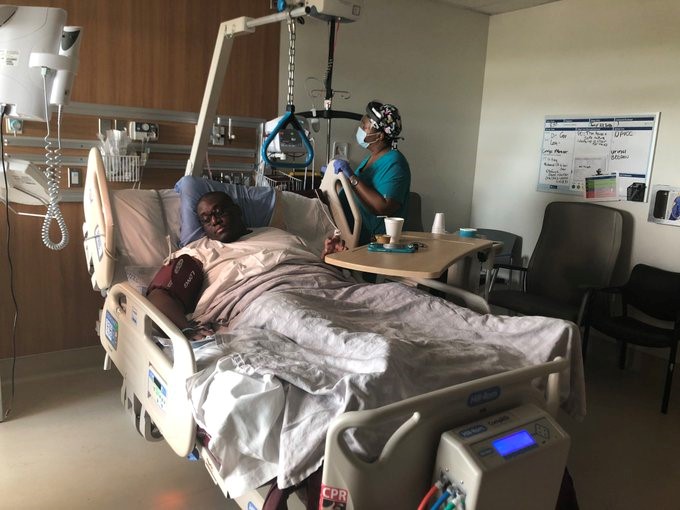 Ramchand went Home after Battling COVID-19 for Eleven Weeks
Ramchand Ramdhine left Humber River Hospital in late July after battling COVID-19 for 78 days. His family warns others to be cautious and follow protocols as more spaces open.
To read more about Ramchand's story, click here.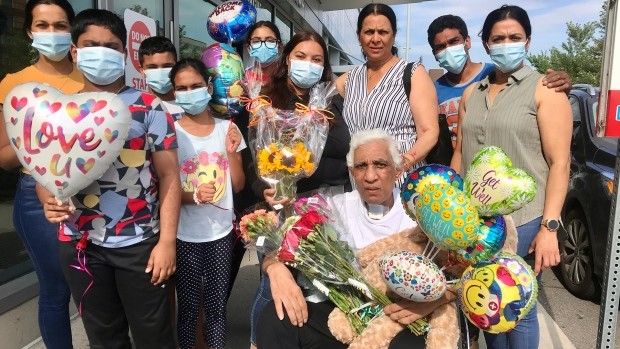 Rivlin says Team is Prepared for 'Round Two' of COVID-19.
Dr. Leon Rivlin, the Chief and Medical Director of Emergency Medicine at HRH, talked to Global News about how HRH is handling COVID-19. Dr. Rivlin says that Humber River Hospital is prepared for a second wave since they know more now about COVID-19 than they did in March.
Please click here for the full story.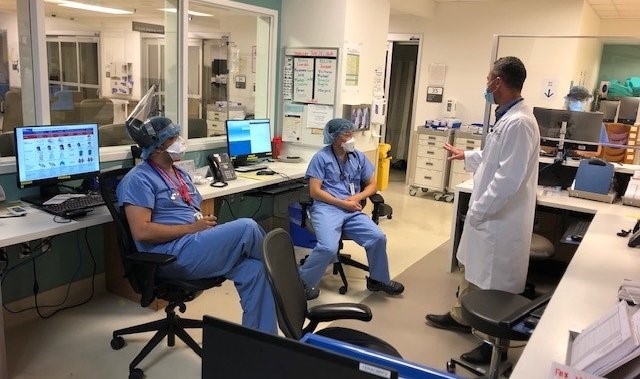 ---