The Bariatric Clinic During COVID-19
Humber River Hospital's Bariatric Clinic is centred on the care of patients suffering from obesity and related diseases. Patients are referred to the clinic through their Primary Care Providers (PCPs) who go through the Ontario Bariatric Network database to refer their patients. They are given the option to put their patients through the surgical program or the medical program.
We have one of the highest volumes of patients coming in for bariatric surgery in Ontario. We deal with complex surgeries such as Revisional surgery and the Duodenal Switch surgery and are the only hospital in the GTA to do the Duodenal Switch surgery.
How has COVID-19 affected the clinic?
Before COVID-19, all of the clinic's appointments were in-person. The clinic has had to adapt its operations to COVID-19. Consequently, the clinic has gone virtual for all the medical or surgical pre-procedural or post-procedural appointments.  In circumstances where patients are required to come into the clinic, safety measures are in place to ensure everyone's well-being.
What safety precautions does the clinic have in place?
Staggered appointments: which allows for social distance
Clean seats, wipes are provided for patients
Masks, worn by all patients while staff wear both masks and face shields
Screening at hospital entrances
Patient Success
The clinic has had numerous success stories from patients in, both, the surgical program and the medical program. Sarah Butt, the manager of Bariatrics, said that the main success stories she has noticed have been from the increase in the patient's morale:
"It is great to see how well patients adapt to their new lifestyle. The changes boost the patients' confidence and motivation. In addition to physical changes, hormonal changes also occur with the surgery. Physically, patients feel better since they are less achy and can be more active.  Many are able to decrease their anti-depressants and other medications because they are feeling so much better due to weight loss."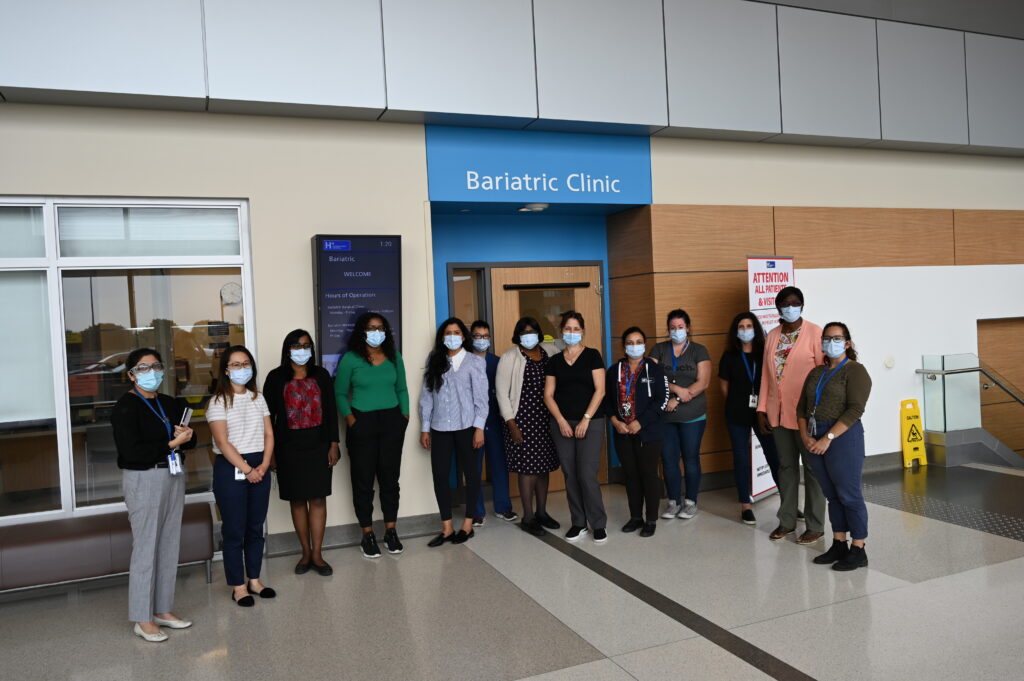 ---