Data Privacy Day with Privacy Specialist, Valinna Pazhaidam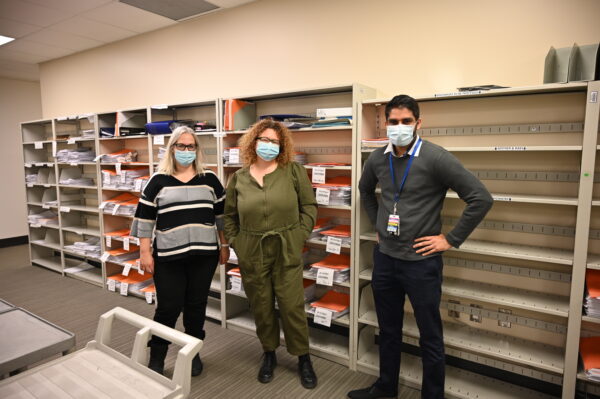 January 28 marks Data Privacy Day- a day to recognize the important people in Health Information Services who work to protect the privacy and personal health information of the staff and patients at Humber River Hospital. The team follows best practice guidelines and hospital policies to safeguard both patient and corporate information. This month, Humber River Hospital welcomed a new Privacy Specialist, Valinna Pazhaidam, who shed some insight on the importance of having Privacy Specialists within the healthcare industry.
About Valinna
Valinna has worked in healthcare for just over 30 years. In this time, she transitioned into working in Health Information Services and became a Release of Information Specialist at various hospitals, which then amounted to her becoming a Privacy Analyst. Valinna also has experience working as a Privacy Officer in a children's treatment center, before beginning her time at Humber River Hospital.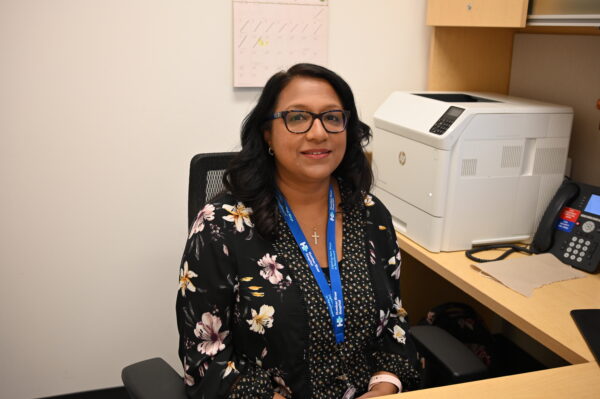 What are some of the responsibilities of a Privacy Specialist?
Privacy Specialists are responsible for providing privacy expertise on a diverse range of complex, multi-stakeholder privacy issues. Safeguarding patient privacy and confidentiality is a top priority. I work diligently to maintain a strong, comprehensive privacy program encompassing staff education and awareness, incident reporting and investigations, and the management and resolution of privacy breaches. Another interesting aspect of my role as a Privacy Specialist, is working collaboratively with the Health Information Services management team to maintain the integrity and accuracy of the patient heath records by facilitating corrections requests.
Privacy Specialists are also responsible for updating and creating policies and procedures to ensure compliance with relevant legislations, such as The Personal Health Information Protection Act (PHIPA) and the Freedom of Information and Protection of Privacy Act (FIPPA).
Why are Privacy Specialists important in healthcare?
Having a Privacy Specialist in a hospital, such as Humber River Hospital, is so important because our world is so electronic. We must perform pro-active, routine audits of the electronic health record to identify inappropriate accesses to patient records or breaches. We support the Information Service department to help educate staff on concepts, such as what to look out for in emails to prevent any cyber issues that could potentially amount to huge losses. As an organization, we want to make sure that our patients and clients trust us, which is a huge part of privacy. If they do not trust us, then they will not be willing to share information with us, and that information is necessary for us to assist them with their care. Everything is all connected.
What do you love most about being a Privacy Specialist at Humber River Hospital?
I love that my role still allows me to work with patients. People often need assistance to navigate through the nervous and anxious times that patients may be going through in the hospital. I enjoy being one of the people to help them through it- helping the patients ease their anxieties and find their way…it has a huge impact!
---