Brain Awareness Week
March 14-20 marks Brain Awareness Week, a global campaign to increase awareness and enthusiasm about brain health and research. Dr. Jeremy Spevick, a Neurologist at Humber River Hospital, shared his insight on various neurological conditions and the necessary progression needed in brain research to lead to better treatments and preventions.
About Dr. Jeremy Spevick
Dr. Jeremy Spevick is a Neurologist that has been at Humber River Hospital since 2015. Dr. Spevick completed his undergraduate studies in the United States at Cornell University and remained there for his medical schooling at George Washington University in Washington, DC. He then returned to Canada and completed his residency at the University of Toronto.
Dr. Spevick is responsible for completing consultations for emergency and admitted patients with neurological issues. He also sees patients that come for follow-up visits and referrals.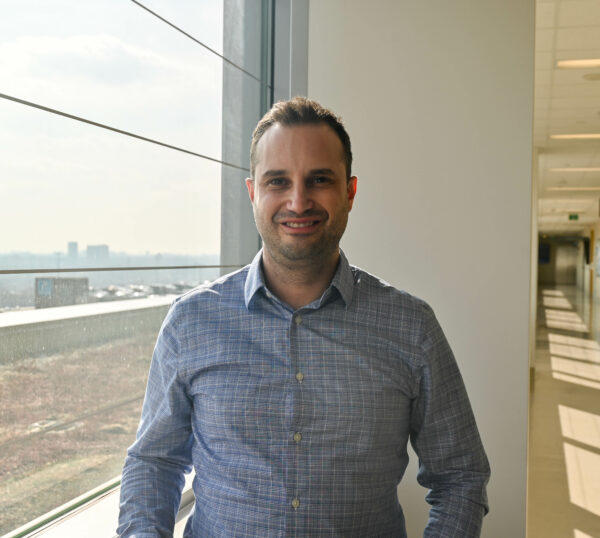 What neurological conditions do you typically see in patients?
Neurology includes both the central nervous system, consisting of the brain and spinal cord, and the peripheral nervous system, which deals with other nerves throughout the body.
The most common neurological conditions we see affecting the central nervous system include strokes, mini strokes, epilepsy, multiple sclerosis, movement disorders, such as Parkinson's disease, cognitive impairment, headaches, as well as concussions and head injuries.
Has much progress been made in brain research?
There are many different conditions that can affect the brain and much that remains to be learned. We know a lot about the mechanical aspects, such as movement and sensations, but there is much to be understood regarding the more complicated areas, such as cognition, consciousness, and head injuries. Brainwork has always been a little behind in comparison to other areas of the body, such as the heart, but there is a lot of research in the process of being completed.
What areas in brain research require more attention?
In a nutshell, all areas of the brain require more research. In particular, headaches are the most common neurological condition and fortunately, there have been new advances in therapeutic options in the past number of years. Another big area would be in cognitive issues such as dementia/Alzheimer's disease. We have become very good at diagnosing these diseases and identifying what is going on, but much more work has to go into understanding why people are getting these diseases and various prevention methods. There are treatments available that are more intended to slow down disease progression, rather than reverse or prevent the conditions. Cognitive impairment/dementia are prevalent and will increase in prevalence over time with our aging population. There is plenty of research, but it has not fully translated into treatments. A clinical breakthrough is required.
Another important area that would require more research is neuroplasticity. Neuroplasticity is essentially the rewiring of an individual's brain as they recover. There are no specific treatments for it, but rather it is something that we see clinically in patients who are recovering from stroke, for example. It is important for us to move towards understanding how people are recovering at the cellular level.
What are some tips for improving brain health?
Prevention and early detection are necessary to get on top of an issue before it becomes a problem. Some ways to improve brain health include:
• Improving cardiovascular health- physical activity, controlling risk factors such as smoking, blood pressure, diabetes, and cholesterol
• Being active and using your mind
• Conducting meaningful activities and interactions
• Getting enough sleep and rest
While these tactics assist in improving brain health, they also help in improving mental health as well, making them important habits to include in everyday life.
---