Cancer Wellness Day Toolkit
June 26 is Cancer Wellness Awareness Day across Canada. In addition to receiving proper treatments and medical support, the physical and emotional needs of those living with cancer must be a top priority. According to medical oncologist Dr. Roochi Arora from Humber River Health, cancer wellness is crucial for those living with cancer to maintain a healthy lifestyle.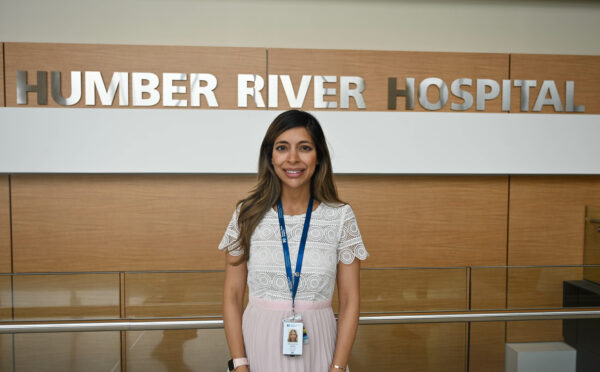 To assist, Dr. Arora has shared her cancer wellness toolkit to aid those on their cancer care journeys.
Focus.
Focus on what you can control and let go of what you cannot. A positive mindset is within everybody's control.
Lean on your support systems.
In times of stress and difficulty, lean on your support systems and let them into your thoughts and feelings. Sometimes just having someone to listen is all you need.
Stay active.
Exercise regularly, even just walking, benefits your mind, body, and soul.
Put yourself first.
When going through treatment, remember that you are the priority. Although it may be difficult, it is important to put your mental and physical health above all else. So, make time to be rested, eat nourishing meals, and de-stress.
Allocate personal time.
Take time to smell the flowers and do what brings you joy. A diagnosis of cancer of any type or stage is a reminder to all that life is finite.
Cancer wellness is vital to withstand a healthy way of life. To all those on their cancer journey, use this day as a reminder to prioritize your physical and emotional needs and well-being.
Note: This post is for educational purposes only. It is not intended to be utilized as medical advice or instruction.
---