The ABI Summer Student Experience
Humber River Hospital is proud to provide students with opportunities to assist them in their educational and professional careers.
This past summer, students from Humber College, Emily Shields and Abyan Nooh, participated in the first year of the summer student program within the Financial Planning: Analytics and Business Insights (ABI) Department. The students completed their placement from May to August and received hands-on experience working within the business sector of a healthcare environment.
The two have shared their positive experience working with the ABI team and Humber River Hospital.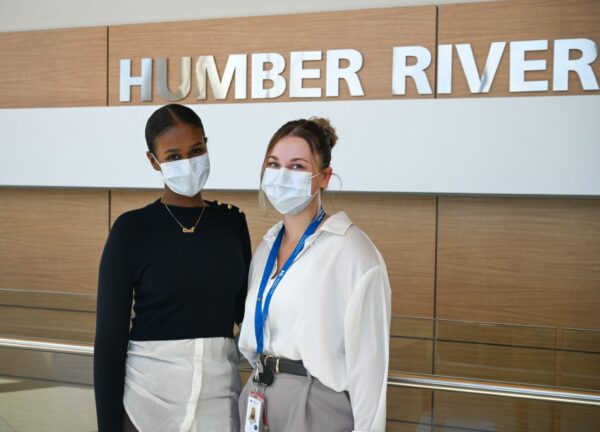 How did you learn about the ABI summer student opportunity?
Our placement coordinator at Humber College recommended the opportunity and encouraged us to apply for the position.
What were some of your responsibilities?
Our responsibilities varied. We were able to shadow all the business and clinical analysts to receive a closer insight into what they do day-to-day and assist them with different projects. These included data validation, staffing analysis, designing dashboards, creating business proposals regarding new initiatives, and more.
What did you learn from the experience?
Emily: Going into the placement, I knew some of the basics of financial planning and using analytics in a healthcare setting, but I had no idea how much analytics were used in a hospital and how big of a role ABI plays in every department. I was also able to learn much more about excel. It is a great tool that can make your life simpler. Learning more about it has made me more confident returning to school, as I can utilize these skills in my fourth year.
Abyan: Going into school, I knew my degree had many potential career paths, but I was not sure what stream I fit into best, such as accounting, data analytics, and informatics. From shadowing the analysts, I discovered that I would like to take more courses and tailor my skills towards informatics and data analytics rather than accounting. Being presented with such hands-on experience to gain insight into the various roles has assisted in my career planning. I also learned that I could potentially see myself working in a hospital environment in the future.
Why did you decide to do your placement at Humber?
Emily: After hearing about the position from my placement coordinator, I did a lot of research and believed that Humber would be an exciting place to work. I have always wanted to work in a hospital, and Humber is very modern and technologically advanced. The interview was also very stress-free and felt more like a welcoming conversation. After meeting the incredible team and hearing about their various projects, I knew Humber was the right fit for me.
Abyan: I live in Toronto and Humber River is one of the largest acute hospitals in the area. It is also such a great pillar to the community with its various initiatives, such as its mental health programs. From further research, I learned even more about different initiatives they are currently developing, and their robotics and technological advancements, such as the Command Centre. These concepts all made Humber very intriguing and drew me in.
Would you recommend Humber's ABI department to other students looking for placement opportunities?
Emily: Absolutely! We always say how lucky we were to receive this placement. The team is amazing. Humber is a very hands-on place where everyone works together. The people I met, the meetings I joined, and the projects I worked on, went well beyond what I thought I would be doing as a summer student. We were given a lot of responsibility and worked closely with everyone, including various directors and the executive team. It was a great experience!
Abyan: Absolutely! Humber has been a very welcoming place. They treated us as part of the team rather than just summer students. We became involved and worked with everyone. Humber provides a niche working environment that allows you to grow and express yourself. It was very organized and an amazing learning experience.
Anything to add?
Despite this being the first year of the ABI summer student program, it was very well organized. With every single project the team had, they always found something for us to do. No matter how busy their schedules were, everyone always made the time to help and teach us throughout our time at Humber.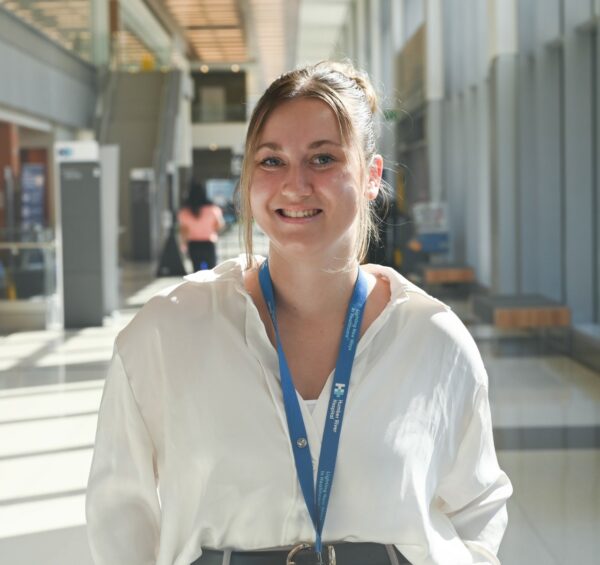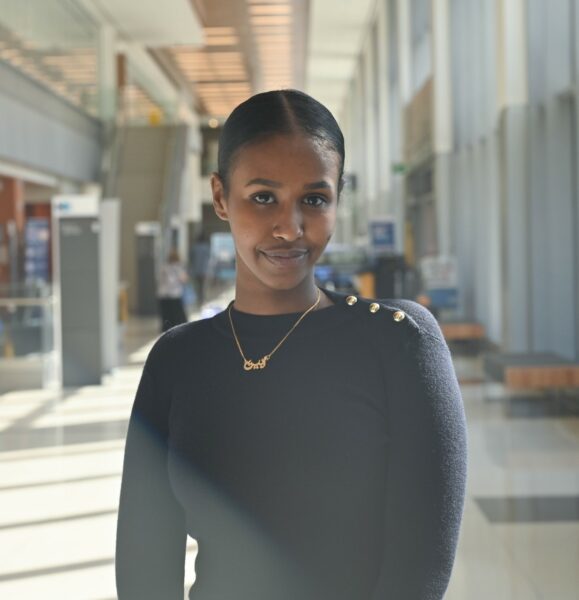 ---