Giving Back Through Operation Walk
This past October, Dr. Sebastian Rodriguez, Dr. Barry Cayen, and Fellow Dr. Ryan Perlus from Humber River Health, participated in Operation Walk Canada, a non-profit humanitarian mission that began in 2006. Every year, Operation Walk sends healthcare professionals and support personnel to Cuenca, Ecuador and La Antigua, Guatemala, to perform hip and knee replacement surgeries for patients in developing countries.
There is great need for orthopedic surgery in impoverished nations and a lack of available medical support. In Antigua, for instance, one surgeon can perform hip and knee replacement surgery, and was trained just last year.
Dr. Rodriguez, Dr. Cayen, and Dr. Perlus spent one week working in Las Obras Sociales del Santo Hermano Pedro, one of the hospitals in Antigua. The hospital is arranged to welcome people from missions worldwide. They accept international patients for various treatments and procedures, and the nurses have become accustomed to working with professionals on missions from around the world. Las Obras was founded in 1643, making the building almost 400 years old. Nonetheless, the hospital's operating rooms were renovated recently through funding from various missions.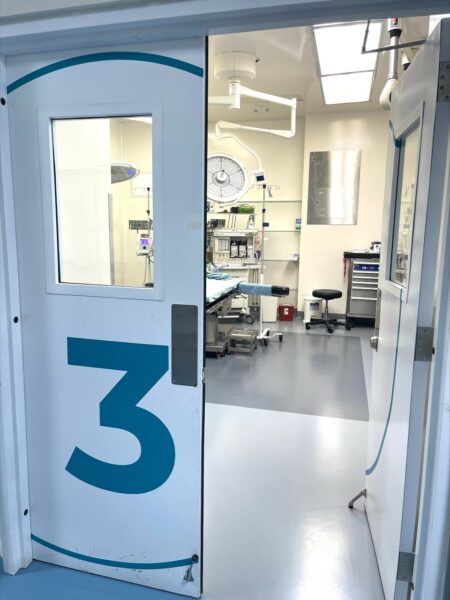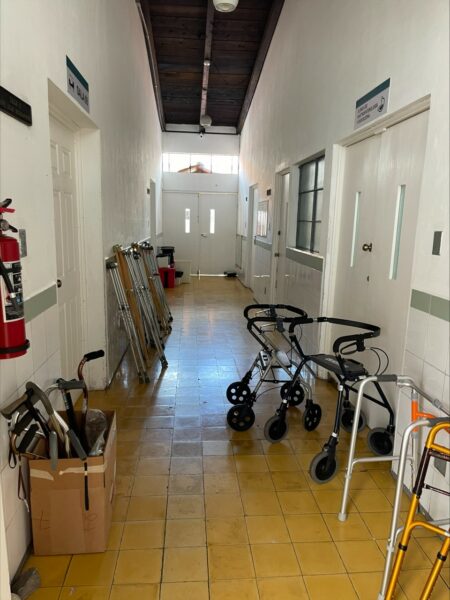 While Las Obras houses the essential tools needed to undergo hip and knee replacement surgery, the breadth of tools does not compare to what is available in Canada. Many of the tools available are donated from Canada through the support of Operation Walk and similar missions. This includes surgical pans, implants, stitches, medications, and more. "As a surgeon, you make do with less," said Dr. Cayen, "while still ensuring you provide quality replacements for patients."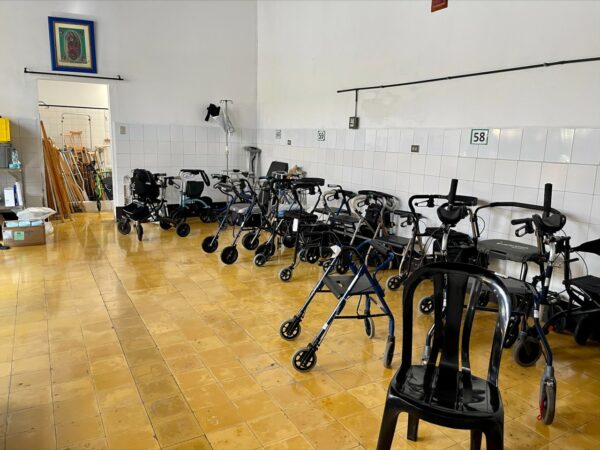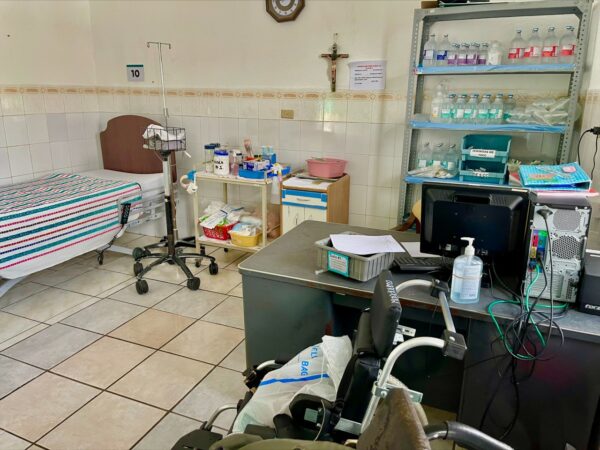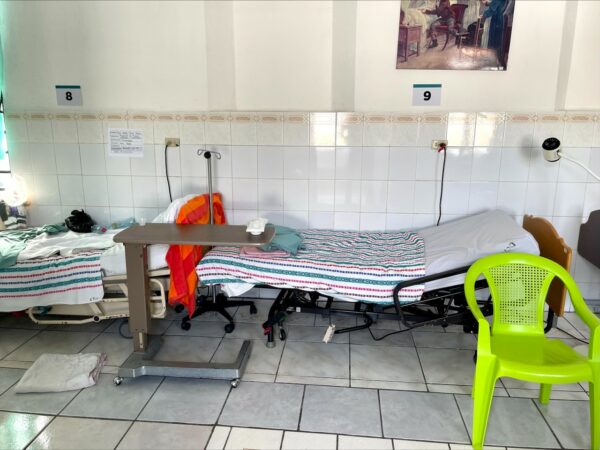 Dr. Rodriguez has previously participated in six missions with Operation Walk Canada. "With my father being from Argentina, I grew up speaking Spanish so it's nice when I travel to Guatemala to be able to communicate comfortably with the locals," said Dr. Rodriguez. "This time was particularly special, as I got to share the experience with my colleagues and friends."
This year, Dr. Rodriguez was presented with the opportunity to invite his colleague and fellow to embark on the journey with him. Both physicians felt happy and fortunate to do so.
"It was a very humbling experience," explained Dr. Perlus. "It is simple to take for granted all the technology offered in Canada. Here, we can order an x-ray, pull it up on the computer, and analyze it. In Antigua, they still receive x-rays via film and have to wait for the film to be developed to view the results. You see the immense gratitude patients have for our care- it is a nice way to give back."
Dr. Cayen shared similar feelings about his first mission in Guatemala. "Healthcare in Canada can always be improved," added Dr. Cayen. "This is evident in the wait times that are unacceptable to many people. However, access to care in places like Antigua is very minimal, and concepts such as wait times do not even compare. This experience provided an appreciation for what we have here in Canada and was a nice way to give back by using our skills. It was fulfilling, for sure."
The mission included five operating teams that completed roughly 76 hip and knee replacement surgeries during their duration in Antigua, the second most in the history of Operation Walk since beginning in 2006. Humber physicians, Dr. Rodriguez, Dr. Cayen, and Dr. Perlus, completed about 17 of the cases together.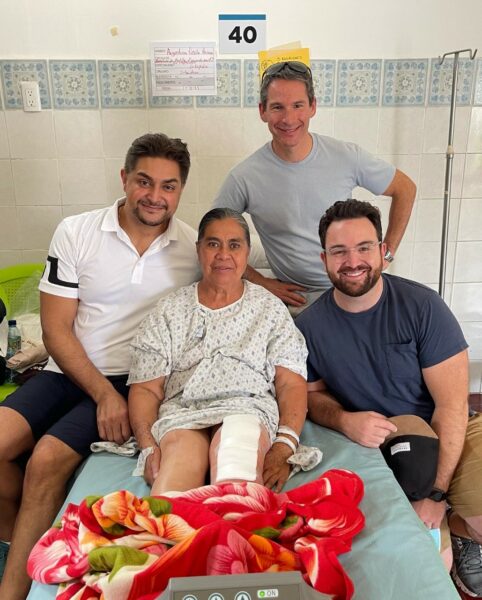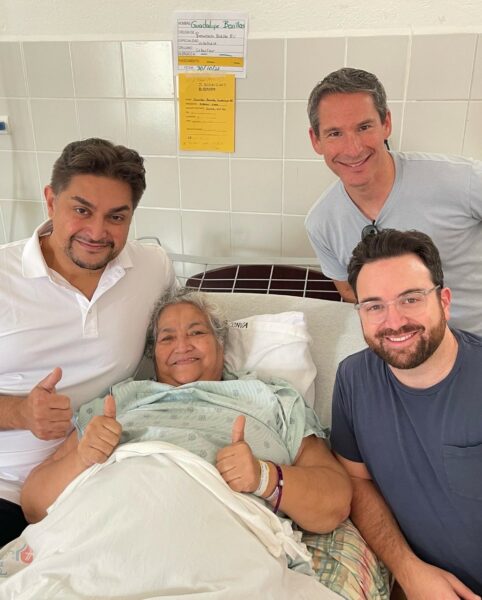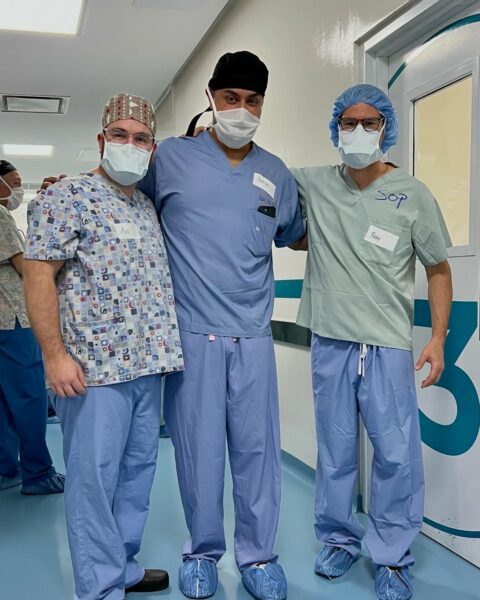 While surgeons must be invited to partake in Operation Walk, there are many ways healthcare professionals, support personnel, and the community can become involved. While the costs of the missions are quite high, donations are important and truly helpful. Besides finances, Operation Walk provides many volunteer opportunities as well.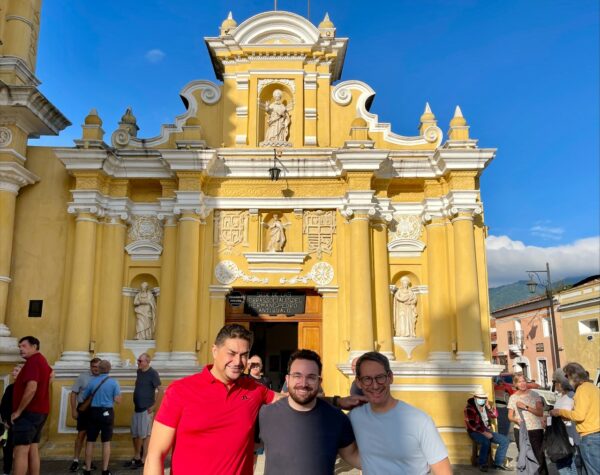 To learn more about the mission and how you can support Operation Walk Canada, visit https://www.operationwalk.ca/.
---