The Fibroid Fighter: The Patient Experience
Humber River Hospital has recently launched the Acessa ProVu® system as a new, innovative way to treat uterine fibroids – the most common benign tumour in women.
On September 16, 2022, Cindy Wennerstrom became one of the first few Humber patients to undergo the Acessa ProVu® procedure, with Humber's Chief of Obstetrics and Gynecology, Dr. Andre LaRoche performing the surgery, and the system's inventor, Dr. Bruce B. Lee overseeing the operation.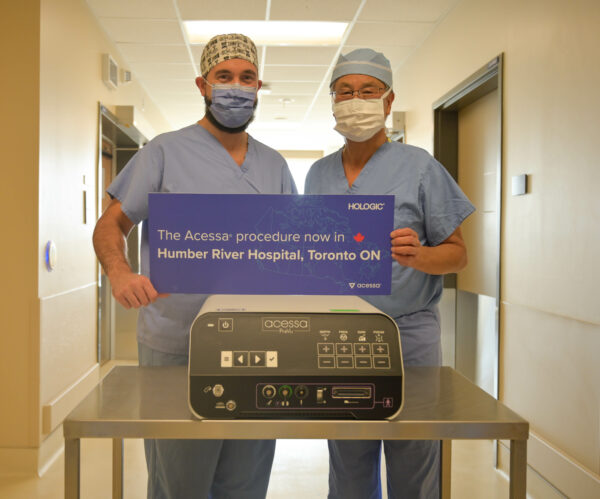 Cindy had lived with fibroids for over ten years; however, they were smaller and easier to manage, all being within 2-6cm in size. Unfortunately, in 2020, her symptoms escalated and she began to experience increased sciatic pain, nausea, and cramping, among others. "I was feeling pretty miserable," said Cindy. "I had inflammation throughout my body and I was extremely bloated looking 5 to 6 months pregnant, especially during my menstrual cycle."
Throughout 2021, Cindy spoke to numerous surgeons and specialists about her options and what could be done regarding her situation. "Most of the individuals I spoke with would tell me that they would not consider a laparoscopic or open myomectomy, due to the amount of fibroids I had." A myomectomy is a procedure that removes fibroids, while preserving the uterus. "They were worried about complications, such as infections and blood loss." Cindy also considered uterine artery embolization but was not convinced the treatment would alleviate all her symptoms and bulk issues. Uterine artery embolization is a procedure in which an interventional radiologist uses a catheter to deliver small particles that block the blood supply to the uterine body.
Additionally, Cindy was denied access to a new procedure being tested called Magnetic Resonance–Guided High-Intensity Focused Ultrasound (MRgHIFU) whereby the uterus is preserved through a non-invasive medical procedure that uses MRI guided high intensity focused ultrasound waves to heat and thermally ablate fibroid tissue. She was told she was not a candidate due to the number of fibroids present and their large size, thereby affecting the amount of time the procedure would have taken.
Feeling defeated, Cindy also considered a hysterectomy, but ultimately did not feel like it was the right option for her and her body. Unlike a myomectomy, a hysterectomy removes the uterus entirely. Recovery time substantially increases to at least two months with this type of invasive surgery.
After weighing the potential treatment options presented to her by her physicians and surgeons, Cindy remained unconvinced and therefore continued her research quest until she finally learned about the Acessa ProVu® system, but it was only available in the United States at the time. Cindy reached out to the manufacturer, Hologic, to see if there were any surgeons performing the procedure in Canada. Eventually, Connor Blair, a Hologic Pharmaceutical Sales Representative, contacted Cindy to give her the news she was awaiting. She was informed that Dr. LaRoche at Humber would soon be receiving the appropriate training and would be carrying-out procedures in the future. "When we finally found an Acessa ProVu® procedure accessible to us, I started crying, because I knew it was the solution to my problem," explained Cindy. "This was exactly what I needed."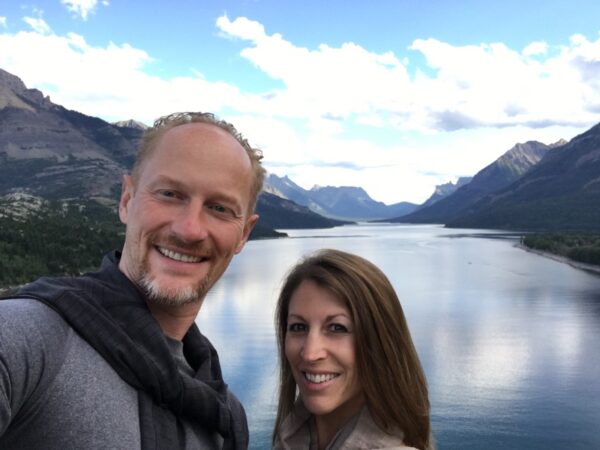 Cindy's general practitioner referred her to Dr. LaRoche in November of 2021 and first met with him on February 17, 2022. While Dr. LaRoche was confident he could treat Cindy with the Acessa ProVu® system, there was a waitlist, as the equipment had backordering issues and still had to go through final government regulations and approval. Cindy was placed on the waitlist and finally underwent the procedure successfully in September 2022, roughly seven months later.
During the surgery, Dr. LaRoche also performed a myomectomy for one of the fibroids, which had calcified and was about 15 by 17 centimetres in size. The procedure could have been completed without its removal, however the surgeons felt that its removal would provide Cindy with the best possible outcome. This required the surgeons to receive permission from Cindy's husband while she was under anesthetic.
Despite this, the approximate five-hour surgery was a success and Cindy returned home within an hour, without the need for overnight hospitalization. She experienced little to no surgical pain, bloating was instantly reduced, and her incisions began healing well within a few days. "Best of all, my clothes fit amazing now," expressed Cindy. "I honestly feel transformed!"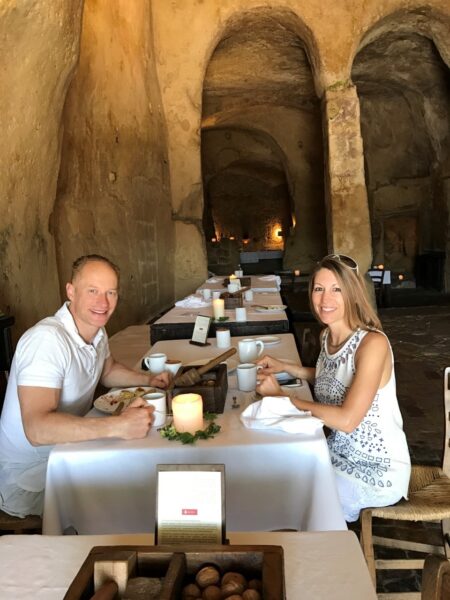 Cindy had an incredible experience and highly recommends the Acessa ProVu® procedure at Humber. "The whole team was wonderful – Dr. LaRoche, the nurses, my anesthesiologist, everyone in the Hospital from pre-op to post-op were incredible. They answered all of my questions and made me feel comfortable, I felt well taken care of."
Cindy encourages other women to explore their options and learn more about the Acessa ProVu® system. "Not everybody is their own advocate, not everyone has the ability to thoroughly research like I did. The more we can spread the message and promote these alternative options, the better. Acessa ProVu® provides hope, so that women can get back to their daily lives quickly."
With the Acessa ProVu® system, women have a new, favourable option for fibroid treatment that has not existed before. It furthers Humber's mission, which is to deliver innovative, safe and compassionate healthcare in the community.
"I have my body back and am more in control of my situation," expresses Cindy. "It is so emotionally relieving…I cannot begin to describe what this procedure has done for me. I'm just so incredibly grateful."
---