Patient POV: Top 5 Reasons To Have Your Baby at Humber River Health
On November 17, the Osborne family welcomed their second baby girl at Humber River Health. As an employee of the Hospital, Bethany Osborne was aware of the excellent care and advantages of delivering at Humber, but as a patient, she had the opportunity to experience it firsthand.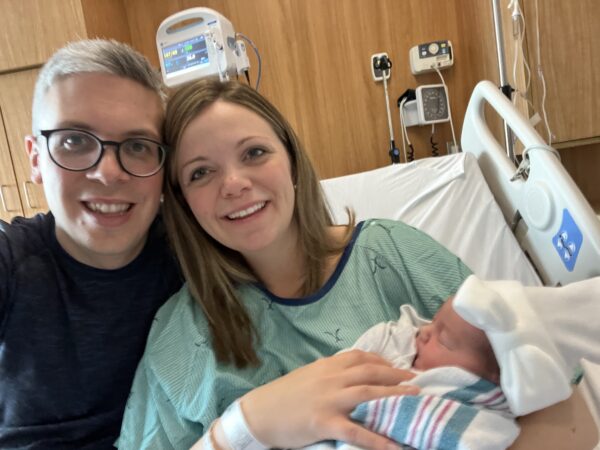 Bethany shared her top five reasons why she would recommend having your baby at Humber.
1) The Environment
Humber is a brand new hospital with a modern and spacious design. From triage, to delivery, to recovery in the mother and baby unit, all patients are offered a private room. This is significant, because it is not uncommon for other hospitals to have semi-private or quad rooms, with private rooms only accessible based on availability and for those individuals who have insurance or can pay for it. During my time as a patient, the Hospital was busy, but because of the thoughtful design, I did not feel it. I was left to rest with my family, with the privacy and comfort we needed to transition to a family of four.
For me, having a private room also meant less worry about potential exposure to influenza, RSV and COVID-19 from others in the room.
Additionally, it was important to our family to be able to have our four-year-old daughter come to visit in the mother and baby unit after the baby was born; some hospitals do not allow children to visit. When she arrived, like children do, she explored every corner of the room. She jumped on the pullout bed where my husband slept and pushed the empty bassinet around like a grocery cart. These are incredible memories for our family, which may not have been possible if we shared a room.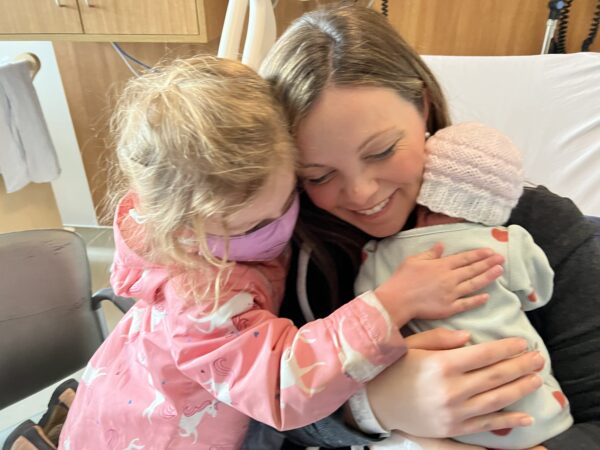 During the night, our newborn cried for hours on end. It was stressful trying to figure out how to calm her, but I was grateful it was just us. I did not feel self-conscious or under extra pressure from others trying to rest as I tried to soothe her. Being on our own also meant that I could sleep when my baby was sleeping, and not be woken up by others.
My husband was also comfortable, with a large selection of restaurants in the food court and did not have to leave the property. He had a large pullout to sleep, and together we could sign into our personal Netflix account on the bedside terminal to watch our favourite shows. The experience was beyond what you would expect being at a Hospital.
2) Pain Management
When I decided on an epidural, I wanted it immediately. With a dedicated anesthesiologist, the doctor was there within minutes!
3) Lactation Consultant
At Humber, lactation consultants are available seven days a week to provide in-Hospital teaching and care. During my first delivery, at another hospital, support was provided in a group setting at a dedicated time. At Humber, we benefited from the lactation consultant visiting our room on both days — when we were ready (not napping) and in private.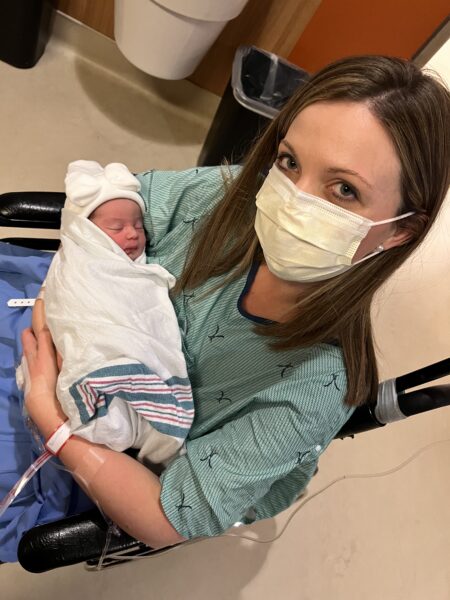 4) Outpatient Pediatric Clinic
Our baby girl had follow-up checkups for the day after we were discharged. It was amazing to be able to quickly access the onsite clinic, giving us piece of mind.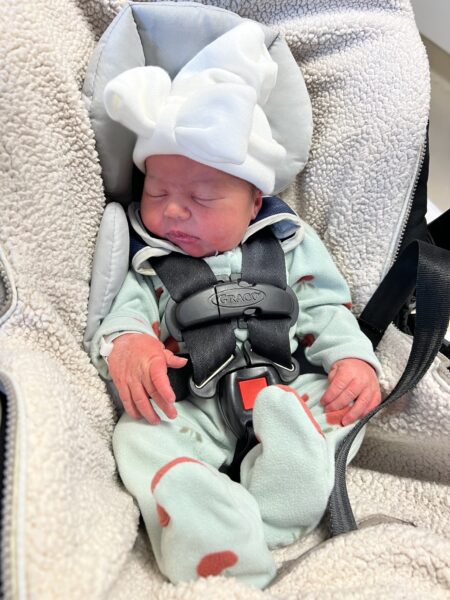 5) Team Humber
Our family received excellent care from Humber's interdisciplinary team.
Dr. Lesley Hawkins was the OBGYN who delivered our baby. She made me feel comfortable and understood what was important to us. She is incredibly professional, and you can feel how much she cares about her patients.
The nurses, Sabrina, Jenn, Christina, and Shivana provided exceptional care for us around the clock. Thank you, Team Humber!
To learn more about having your baby at Humber, visit https://maternal.hrh.ca/.
---