Dr. Stephen Halman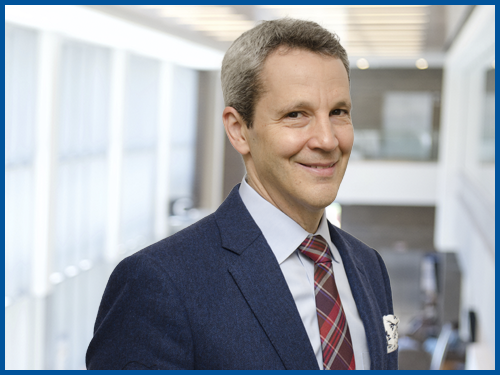 Dr. Stephen Halman
BASc, MD CM, MSc, FRCS(C)
Dr. Stephen Halman is a certified orthopaedic surgeon with the Royal College of Physicians and Surgeons of Canada (RCPSC). He began his education at the University of Toronto where he completed his Bachelor of Applied Science (BASc) degree in mechanical engineering. He then completed his Medical Degree (MD CM) at McGill University.
Dr. Halman subsequently attended the University of Toronto for his Orthopaedic Surgery residency. He completed his residency in 2000 and became a Fellow of the Royal College of Surgeons of Canada (FRCSC). During his residency, Dr. Halman completed a Master's in Science (MSc) in Clinical Epidemiology. The focus of his Master's thesis was the efficacy of seatbelt use in children using crash data from Transport Canada.
Following his residency, he completed a sub-specialty fellowship in upper extremity trauma, reconstruction and arthroscopy at Sunnybrook Hospital and the Orthopaedic & Arthritic Hospital, University of Toronto.
Dr. Halman is currently an Upper Extremity surgeon at Humber River Health. His clinical focus is on shoulder, elbow and wrist arthroscopy, arthroplasty and reconstruction. Presently, Dr. Halman is Division Head, Orthopaedic Surgery at Humber River Health. He has attained the rank of Assistant Professor in the Department of Surgery at Queen's University, Kingston, Ontario.
Specialties
Upper extremity surgery

Decompression, reconstruction, arthroscopy, and arthroplasty of the shoulder

Elbow and wrist, for management of joint arthritis

Instability, fracture, tendon tears, and peripheral nerve compression.