World Environment Day 2020: Time for Nature
The theme for World Environment Day, June 5 2020 is biodiversity — a call to action to combat the accelerating species loss and degradation of the natural world. One million plant and animal species risk extinction, largely due to human activities. World Environment Day urges us to rethink how our economic systems have evolved and the impact they have on the environment. These are issues the world cannot lose sight of even as we tackle the coronavirus pandemic and the ongoing climate crisis.
The foods we eat, the air we breathe, the water we drink and the climate that makes our planet habitable all come from nature. Yet, these are exceptional times in which nature is sending us a message: To care for ourselves we must care for nature. 
It's time to wake up. To take notice. To raise our voices.                                                                            This World Environment Day, it's time for nature.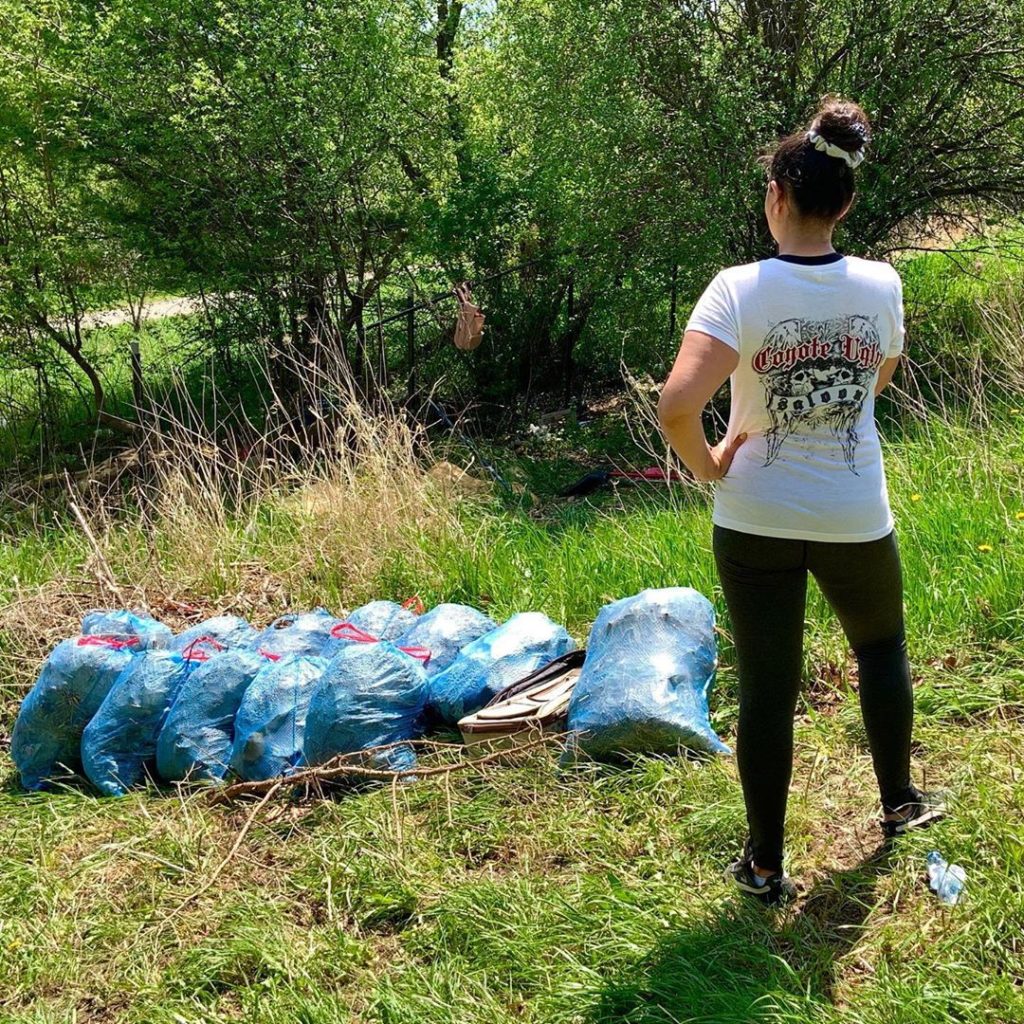 For Gisella Iozzo, this message could not be truer. She single-handedly started the Trash for Treasure: COVID-19 Support for Humber River Hospital campaign, which incentivizes beautifying the Humber River Recreation Trail while also raising money to support the hospital. We caught up with Gisella recently to get more insight into this campaign:
What inspired your green initiative to clean up the Humber River Recreation Trail?
I have always felt connected to nature and animals growing up as a little girl, and when I went for a walk on the Humber River Trail this spring I was shocked and heartbroken to see the amount of garbage scattered everywhere. So the next morning, I bought a grabber device at the store and decided I would pick up a bit of trash on each walk moving forward. However, later that same day I found my dad very sick and he was admitted to Humber River Hospital's ICU with COVID-19-related pneumonia. Weeks after being in isolation, thinking about my dad's health, and wanting to do more than say "thanks" to the nurses on our daily calls, I felt that I needed a positive distraction, thought a fundraiser would be a much better way to give back to the healthcare staff, and also give me more motivation to clean up the trail. There were so many potential positive outcomes and no negative ones I could think of that I had to try it.
What do you think the correlation is between green living spaces and our health?
Green living spaces give us the physical, mental and emotional stimulation that our bodies need in order to survive and stay healthy, a paramount requirement as of late since we've all been staying home so much. Recreational trails are one of the best ways in the city to get exercise and a boost of endorphins, without having to worry too much about physical distancing with others. Doing some meditation or yoga in a quiet green space can amplify your experience by connecting you with a natural, non-judgmental world, enhancing your alpha brainwaves and reducing anxiety. Even the simplicities of feeling the sun's rays or the breezy shade under a tree can immediately increase your general sense of well-being. Not to mention that green living spaces improve urban air quality, a factor that largely impacts our health since we need oxygen to survive and city air is heavily polluted. We see now more than ever how important oxygen is, with the increased use of ventilators and oxygen masks to save people's lives from COVID-19. Well, what would happen to us if our air quality became so poor that one day we would need oxygen masks just to leave our house? We need to rethink the way we treat the natural environment around us if we want live healthier and longer lives.
Do you have plans to take your fundraising cleanup to other parts of Toronto?
Because Humber River Hospital and Humber River Trail both hit so close to home for me (literally), I'd like to stay focused on this area until it is restored to a healthy and safe place for both wildlife and recreation. However, I am so passionate about this initiative and confident in the good work that it does for the community that I hope to clean all of Toronto, and maybe beyond!
How can people support your work?
People can support my work by directly donating to the HRH Foundation on my fundraising page.
You can follow me on Instagram for more updates on the campaign and share my fundraising page with friends and family to help me reach my next goal!
You can send me a message on Instagram or email me at trashfortreasure@outlook.com if you would like to help clean up the trail.
Most importantly, you can all do your part to refuse single-use plastic, reuse what you have and recycle whenever possible so that our future generations will never have to pick up trash ever again.
---