The Fracture Clinic During COVID-19
Humber River Hospital's Fracture Clinic sees patients with joint, bone, and soft tissue injuries. Patients referred to this clinic consist of:
Patients who are seen in the Emergency Department and require an orthopaedic follow-up for their injury
Post-operative patients
Patients from the community that are assessed by their primary care provider and require an orthopaedic consultation
Rapid Access Clinic: Patients with moderate to severe hip/knee arthritis or pain that are referred by their family doctor
Paediatric program patients who have cleft feet and/or hip displacements
The Fracture Clinic's team consists of:
Orthopaedic surgeons
Orthopaedic technologists
Nurses
Advanced physiotherapists
Occupational therapists
Diagnostic Imaging Technologists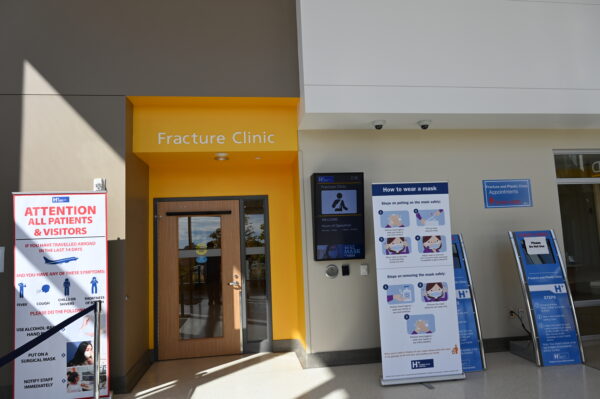 The Fracture Clinic has a high volume of patients, with about 200 patients seen per day. When COVID-19 started, the clinic had to make a transition to mainly telephone consultations. On the clerical side, this impacted the appointments' timing based on the doctors' new schedules. After Labour Day, the clinic started to ramp back up from the previous restrictions. The volume is still reduced slightly but they are now seeing a more normal volume of patients.
The Fracture Clinic is taking necessary steps to ensure the safety of patients, visitors and staff, including:
You will be screened when entering the hospital
Mask wearing is required by all patients while staff wear both masks and face shields
Plexiglas shields at the sign-in desk
Sanitization wipes for chairs in all waiting areas
A spacious waiting room with some seats blocked off to allow for physical distancing
Hand sanitizer is available in the waiting areas and hallway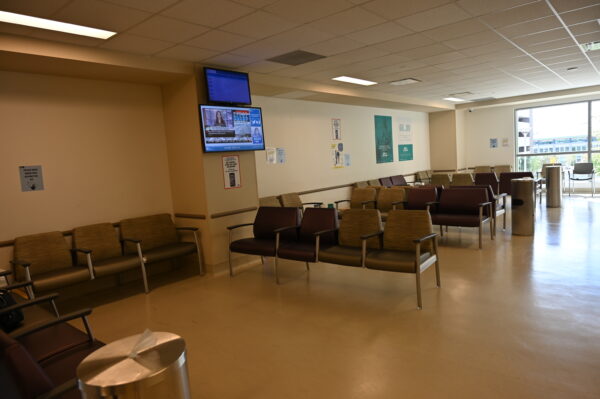 ---