102nd Birthday Celebration in the Healthy Living Clinic
Harold Kenneth Milsom is a patient who takes part in the Falls Prevention Exercise class in Humber River Hospital's Healthy Living Clinic. He will be celebrating his 102nd birthday on December 19, 2021. During his class on Thursday morning, Kenneth was joined by staff, patients, and his daughter, Janice, to celebrate this incredible milestone. He then shared some tips, tricks, and memories he has gathered over his many years.
About Harold Kenneth Milsom
Kenneth was born in Toronto and proudly served for his country for 25 years. His time overseas taught him the importance about staying healthy and fit, as well as appreciating everything. When asked about his favourite moments, Kenneth believes it was the three years his whole family traveled to Germany together. He and his family traveled every moment that they could, seeing many parts of the world and making lasting memories.
What keeps you happy and healthy at 102 years old?
"Well, I come here every week to stay healthy! I stay fit. I do other exercises at home too and I participate in another exercise class for one hour once a week. I also used to walk a lot whenever I could."
Kenneth also ensures he maintains a healthy diet and does other activities he loves, such as watching TV and enjoying the fresh air.
What is the secret to making it to 102?
"Keep busy and don't become a couch potato!"
Kenneth has also always had many friends, which plays a large role. He is loved by all those around him, including his three children, five grandchildren, and seven great grandchildren. Wherever he goes, Kenneth is friends with everybody.
What are your birthday plans?
Janice: "Every year we decorate the tree on the same day we do Kenneth's family birthday. Everybody will come to decorate- kids, grandchildren, and great grandchildren- and we have a big birthday dinner!"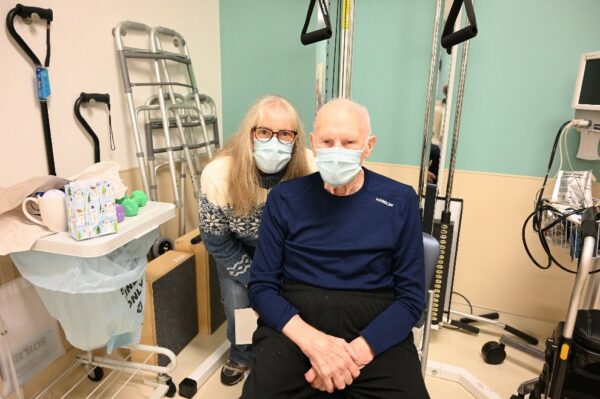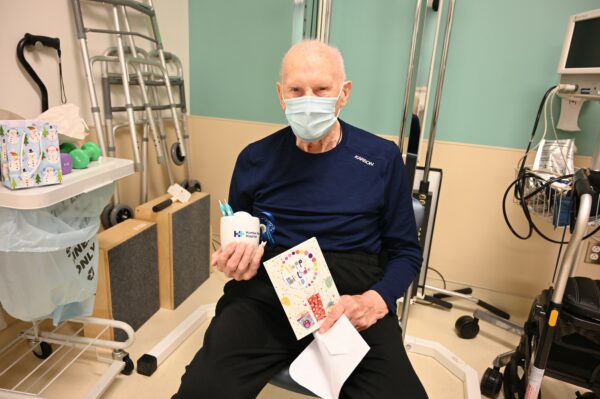 We thank Kenneth and his family for celebrating this milestone with all of us at Humber River Hospital!
---