Appointment of the new Chief of Staff
After an extensive search process, we are pleased to announce that Dr. S. Zaki Ahmed has accepted the position of Chief of Staff, and will join Humber River Hospital, effective April 1, 2022.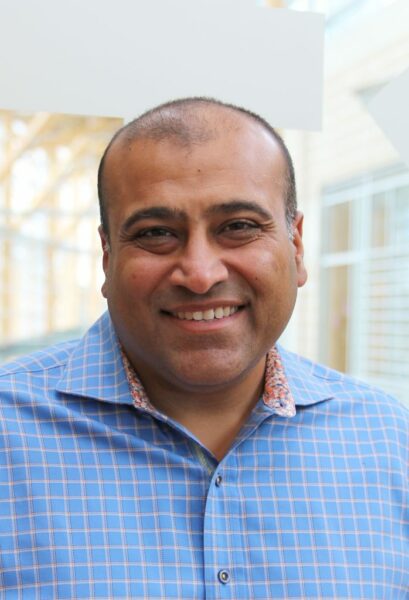 Dr. Ahmed joins us from Thunder Bay Regional Health Sciences Centre, where he was, most recently the Chief of Staff, and is an Associate Professor at Northern Ontario School of Medicine. A Critical Care physician, Dr. Ahmed joined Thunder Bay Regional Health Sciences Centre in 2007 with a mandate to establish the educational program in the ICU and then the Medical Clinical Teaching Unit for the Internal Medicine Residency Program (in 2010) as Chief of Medicine. Since then, he has had oversight over several leadership portfolios in Internal Medicine, Chronic Diseases and Medicine. Amongst his many accomplishments, Dr. Ahmed has implemented several changes and improvements such as Length of Stay initiatives, the National Surgery Quality Improvement Program, Code Stemi and Code Stroke protocols as well as the CPSO Quality Improvement Program. Recently, he has led the efforts against COVID-19 at the hospital and sits at the Health Human Resources Table as well as the Provincial Recovery Table at the Ontario Health level.
Dr. Ahmed is an accomplished physician with a passion for quality improvement and health equity. He has a robust background in program development and management as well as academics. An Internist, Respirologist and Intensivist by training, Dr. Ahmed has a special interest in Medical Leadership. He has completed a Masters Certificate in Physician Leadership from Schulich School of Business / York University and a Masters in Health Sciences in Health Administration from Institute of Health Policy Management and Evaluation at University of Toronto. He is a Registered Corporate Coach with the Worldwide Association of Business Coaches and is a strong advocate for the role of coaching and mentorship in Medicine. Dr. Ahmed is looking forward to returning to his roots in Etobicoke.
On behalf of the Board of Directors, we want to extend our heartfelt thanks and best wishes to Dr. John Hagen. John has provided extraordinary leadership at Humber River Hospital in his capacity as Acting Chief of Staff, since August 2020. He has shown incredible poise, courage, and commitment in this position. John will remain in the Chief of Staff Role in the interim and assist to orientate Dr. Ahmed.
---