Humber River Hospital Recognized as a Case Study in World-Class Energy Efficiency
Humber River Hospital (HRH) is proud to be recognized as a case study in world-class energy efficiency by Greening Health Care (GHC). We established a vision of being "lean, green and digital" at the outset of the construction and development of HRH, and we are thrilled to see this vision being achieved through award-winning levels of energy and water efficiency, alongside our strategies to reduce greenhouse gas emissions.
Our thoughtful and ambitious design and planning for efficiency have placed HRH as second in GHC's international benchmarking of more than 280 large, urban acute care hospitals from Canada, the United States, and Europe. Compared against GHC's top targets for urban hospitals, Humber's 2020 total energy, water and greenhouse gas emissions are respectively 29 percent, 34 percent, and 43 percent below the industry good practice standard. Our efficiency efforts have also significantly reduced annual utility costs and are expected to produce additional savings of close to $100 million over the next 30 years.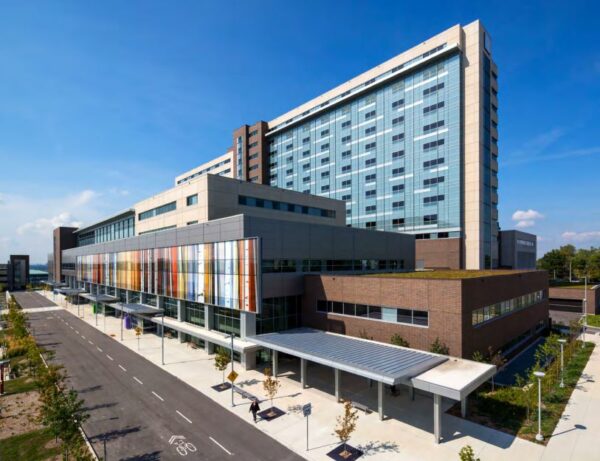 Our "lean, green and digital" vision has been the guide in all of our decision-making throughout the development journey. Clarity of the vision, along with passion, has given us the confidence and determination to set an unprecedented energy target for ourselves. We thank Greening Health Care for sharing this passion and undertaking such a comprehensive study.
Our journey towards becoming the most efficient and environmentally friendly hospital that we can be will continue for years to come. Our hope is that the approach we have taken to date, and will take in the future, can serve as an example for planners and designers of new health care facilities, and for existing hospitals as they work towards low carbon operations.
More information about our approach and results is in the full case study, which can be found on the GHC website under the 'case studies' section. To access the PDF version, click here.
---