Meet Cancer Survivor, Leslie Watson
61-year-old, Leslie Watson, was diagnosed with myeloma in 2019.
In 2018, Leslie began to feel pain in his right knee. The pain was most noticeable when he would rest and keep his legs still. While at work one day, Leslie then began to feel immense stomach pain. He informed his supervisor that he could not continue working and alerted 911.
The paramedics brought Leslie to a nearby hospital in Brampton, where they did various x-rays and CT scans to identify the issue. The results showed spotting on Leslie's bones and his family physician referred him to a specialist at Humber River Hospital.
Leslie met with Dr. Vighnesh Bharath, an oncologist/hematologist in Humber's cancer care clinic, to do a bone marrow scan leading to his myeloma diagnosis in April of 2019.
Myeloma is cancer in the blood that develops due to a buildup of abnormal plasma cells in the bone marrow. This makes it difficult for the other blood cells to form and function properly.
Leslie was fortunate that his cancer was detected early and treatment could begin immediately. His treatment involved chemotherapy at Humber, as well as stem cell therapy at Princess Margaret Hospital (PMH). Leslie's chemo began in April and occurred once every month, until his stem cell transplant in September.
Leslie received his stem cell transplant at PMH and remained in the hospital for roughly 20 days. Following this procedure, Leslie started to get better and better. In February of 2021, Dr. Bharath informed Leslie that the myeloma was officially in remission. Leslie now checks in with Dr. Bharath every six months.
Through Leslie's cancer journey, his spirits were never low. As a strong believer in God, Leslie's faith kept him motivated. During his illness, he continuously prayed that he would be able to do all that he enjoys once again.
Leslie's church family and his wife also assisted him tremendously on his journey. "My wife was there for me 24/7," said Leslie. "She is an angel in my life."
Leslie is tremendously thankful to all the nurses and physicians at Humber River Hospital, who were always amazing. They were loving, caring, and attentive, which helped with the entire process.
To those still on their cancer journey, Leslie encourages them to be hopeful. "Be strong and believe that you will come out victorious," he mentions. "Trust in God and the doctors around you. There is always hope, so never give up!"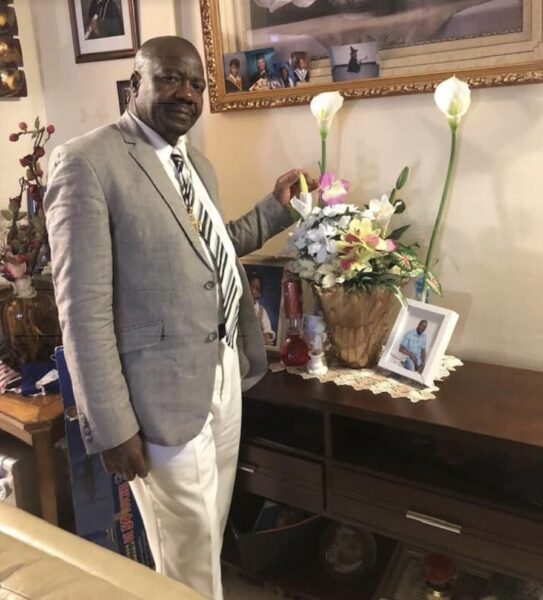 ---