Meet Cancer Survivor, Mario Paolucci
Mario Paolucci was diagnosed with diffuse large B-cell lymphoma (DLBCL) in May of 2018.
In March, Mario began to feel immense back pain, which doctors initially thought to be nothing of concern. By May, the pain became excruciating, and Mario began averaging two hours of sleep each day.
One night, around 3:30 a.m., Mario's son took him to Humber River Hospital, which was recommended to Mario by his family physician. While in the emergency department, Mario underwent a dye test. After the physicians reviewed his results, Mario was diagnosed with diffuse large B-cell lymphoma.
DLBCL is the most common form of non-Hodgkin lymphoma, in which lymphoma cells look very large compared to normal lymphocytes. DLBCL is most commonly seen in men and can occur at any age.
Following his diagnosis, Mario underwent four weeks of testing to check his organs and ensure the cancer could be treated. In June, Mario met with Dr. Vighnesh Bharath, a hematologist/oncologist from Humber's cancer care clinic, in which they concluded chemotherapy was necessary.
Mario's treatment revolved around a three-week cycle. In the first week, Mario would undergo chemotherapy at Humber that occurred nonstop for five days, 24 hours a day. Mario would then be sent home to receive white blood cell injections throughout the second week. In the third week, Mario would rest and prepare to go back to the hospital the following week.
Mario was fortunate to experience only one side effect of the chemo- feeling as if there were bubbles underneath his feet. While he is thankful for the minimal side effects, he found it was challenging to move from place to place.
Mario's last chemotherapy session was in November. In December of 2018, Dr. Bharath informed Mario that he was cancer-free. "It was just like a miracle," said Mario.
Mario is now in his fourth year of recovery and has seen Dr. Bharath sporadically throughout his remission. He is looking forward to his final appointment at Humber this upcoming January.
Through Mario's cancer journey, his wife and son provided him with a strong support system, keeping him physically and mentally well. Mario also chose not to take time off work. He worked both out of his house and out of Humber while undergoing chemotherapy. Nonetheless, after becoming cancer-free, Mario slowly transitioned back into his normal lifestyle.
Overall, Mario cannot thank the nurses and physicians at Humber enough for all of their help. "If anything was wrong," stated Mario, "the supervising nurse caught it right away and came to assist." Humber's staff was kind, helpful, and constantly checked in, making Mario's process simpler. "I only complained when something hurt, but besides that, I never had any complaints!"
Mario's cancer journey taught him that life is short. "When you get up and out of bed and put your feet on the ground, say thank you to God for helping you live another day!"
To those still on their cancer journey, Mario encourages them to push their way through it. "With the medications the doctors and nurses have today, there is lots of hope." Before Mario started his chemotherapy, the physicians and nurses advised him to eat and drink regardless of his desire to. He did not quite understand what they meant until he began treatment and felt as if everything tasted like chemo.
"Sometimes it's difficult, but do as the doctors advise you to do. Eat the food, drink the water, take the laxatives- you just have to push yourself, and you'll make it through!"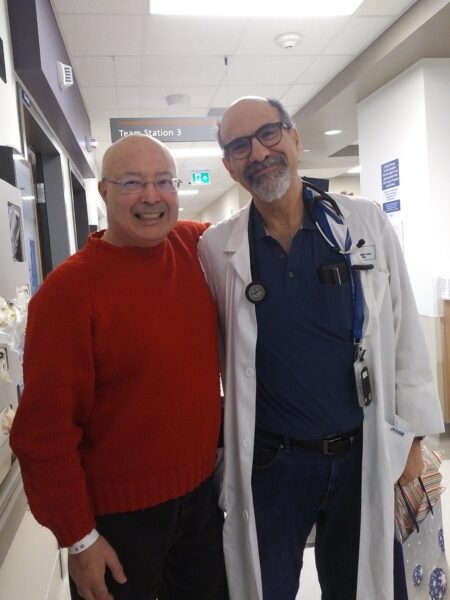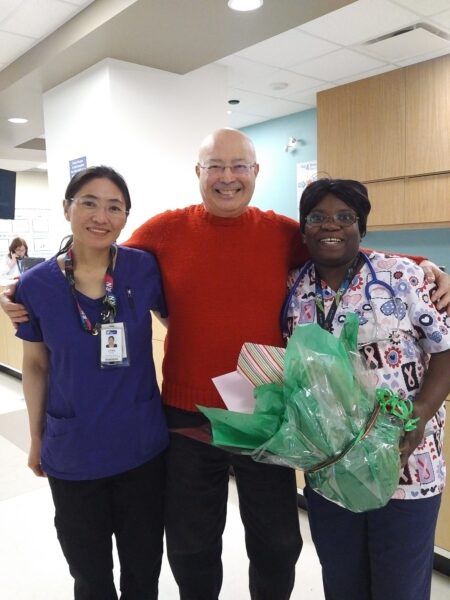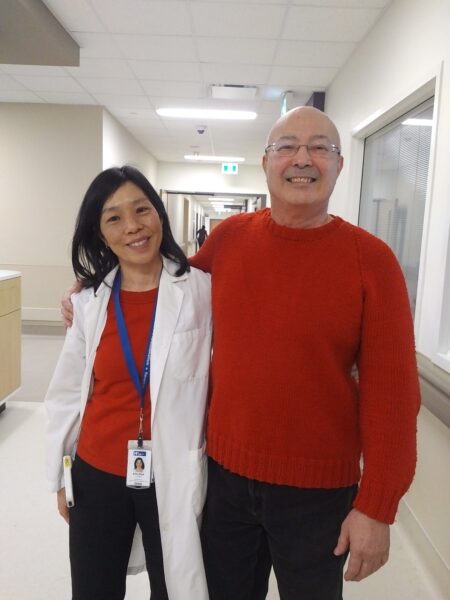 ---