Experience is Essential: World Youth Skills Day
World Youth Skills Day is celebrated annually on July 15. It is a day to recognize the importance of equipping youth with the necessary skills, education, and support to develop and advance in future careers.
As a community academic hospital, Humber River Hospital provides students with opportunities for career growth and the ability to foster academic and research excellence. Our Hospital currently has 110 student nurse externs from our partnering schools who are working alongside staff and physicians to improve the health of community we serve.
Twenty-year-old, Princess Padilla, is a student nurse extern on nine west who has been at Humber since February 2021.
Princess was drawn to the healthcare field after witnessing her father's heart attack at a young age. Upon arriving at the hospital, she admired the nurses that displayed compassion and empathy when caring for her father and aspired to offer the same support for other families as she got older.
Princess recently graduated from the two-year nursing program at George Brown College, one of the many partnering schools affiliated with our Hospital.
Growing up, Princess always wanted to work at Humber. Although she loves her team on nine west, she is also interested in working in other departments to explore the options available to her as she continues in the healthcare industry. She is thankful that Humber provides her with the opportunity to do so.
Princess is also encouraged by the support she receives from the nurses and CPLs on her team. Due to COVID-19, many nursing students were unable to receive a proper placement, which made the externship program at Humber intriguing to many students, including Princess. The more time spent working with the nurses and patients the more comfortable she became doing regular tasks. "Everything starts to become muscle memory," explained Princess.
The nurses welcome the students to watch them do more complex tasks, such as delivering a blood transfusion, draining internal fluid, or priming IV lines.
Princess believes the technology and innovations at Humber have allowed her to enhance her skills as well. Having everything located in a central area keeps documents organized and creates a smoother patient flow in the department and throughout the hospital.
Princess would recommend Humber to other students looking to do placements or externships to further develop their healthcare careers. "Don't be scared to apply to externships, internships, whatever it may be. Those experiences, especially in healthcare, allow you to take a deeper look into the profession to see if it the right fit for you and your skills!"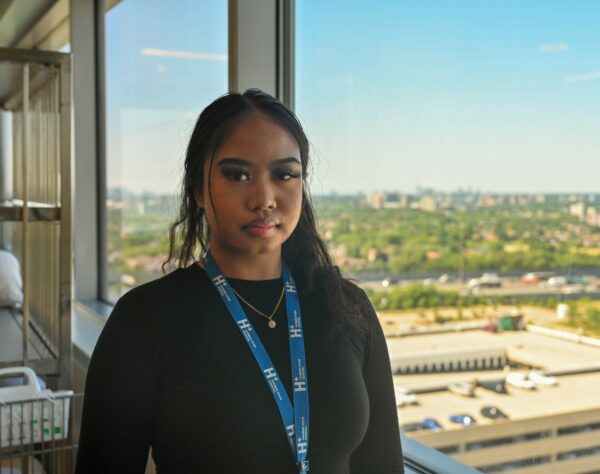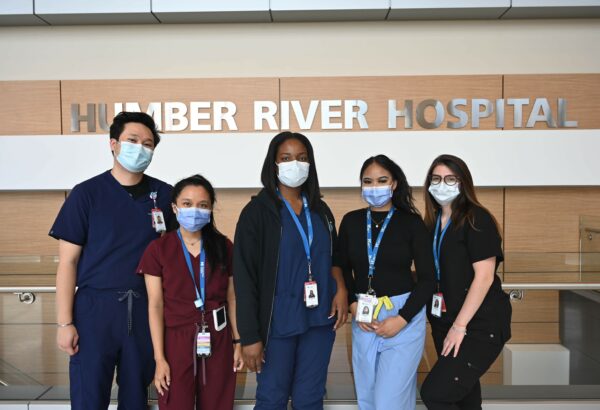 ---