Nutrition Month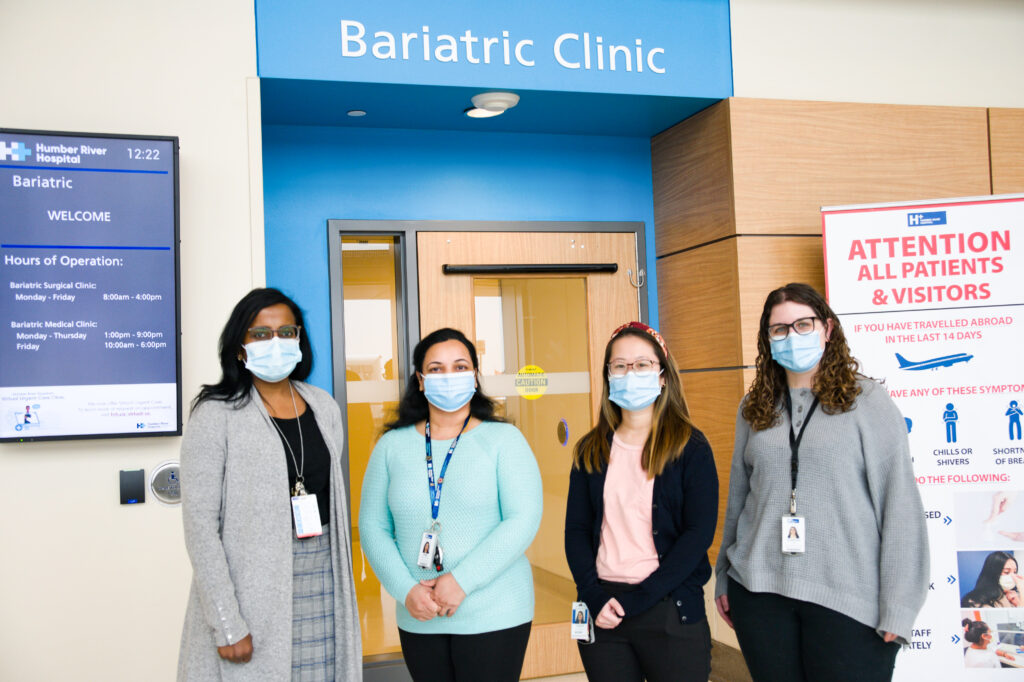 March is Nutrition Month in Canada. This year's theme is "Find Your Healthy," which is especially meaningful during the pandemic. For some Canadians, social-isolation has led to unhealthy eating habits, an altered sleep schedule and less exercise because of the closures of gyms. This month highlights the importance of nutrition and how Registered Dietitians can help patients get back on track to a healthier lifestyle.
What are the roles of dietitians at Humber River Hospital?
Registered Dietitians in the Bariatric Clinic assess the patients' nutritional status for bariatric surgery and those undergoing non-surgical weight loss management. They provide nutritional interventions and recommendations to promote dietary and lifestyle changes. Registered Dietitians provide nutrition education and nutrition counselling for patients to prepare them before and after their surgeries. They provide group classes and one-on-one visits, although this has moved to mostly virtual with the pandemic. Registered Dietitians work collaboratively with multi-disciplinary team members, inside and outside of the hospital, to help the patients meet their goals. They develop and revise patient education resources and teaching aids to align with the current Clinical Practice Guidelines.
What is the importance of this year's theme, "Good for You – Dietitians Help You Find Your Healthy"?
This year's theme, "Find Your Healthy," can be interpreted as a tailored approach to your care. From a dietitian's perspective, it is important to think about all the factors in your life that affect nutrition and health, including medical history, financial situation, culture, social situation, food skills, and dietary restrictions. From there, we can talk about your nutrition goals and work together on recommendations and therapies that make sense to you. For example, a weight loss strategy that works for you may not work for others.
In the past few years, there has also been a huge push for everyone to be more culturally aware. It's essential for dietitians to be familiar with foods of different cultures too. Registered Dietitians are also always learning, so please teach us (or feed us) about foods that you eat in your culture!
5 tips to stay healthy during COVID-19:

Connect & Collaborate: Self-isolation does not mean social isolation; we can stay connected virtually. It's important to have social connections with family, friends and co-workers.
Have a regular routine: If you're working from home, make an effort to maintain a routine, i.e. go to sleep, exercise and eat at regular times.
Eat healthier: It's very easy to graze on foods surrounding you; choose healthy options.
Exercise: Any indoor exercise, even 10-15 minutes once or twice a day, 5 days per week, nourishes you physically and mentally.
Sleep: Put away any electronic devices at least 60 minutes before going to bed.
---