Chief Medical Innovation Officer Announcement
HRH has implemented a care delivery environment that is founded on electronic information, analytics, mobile communications, and systems automation. We continue to invest in a culture of innovation where front line staff are more readily accepting of change and, indeed, ask for change. HRH is engaged in an evolution of its original digital vision, namely driving high reliability, and shifting to consumer centric care in a community network. We are positioned to become a global thought leader in the accelerated digital transformation occurring in healthcare.
Our physicians have tremendous innovative capability and are a key contributor to this journey. To help foster this innovative capability, HRH will be creating a new position: Chief Medical Innovation Officer; and appointing Dr. Tasleem Nimjee as our inaugural CMIO.
Dr. Nimjee is an emergency physician who has served as Interim and Deputy Chief of her department. Dr. Nimjee has leveraged her expertise in medical informatics and has made key contributions to our digital transformation journey. In her capacity as Sr. Director of Medical Innovation, she has contributed to many innovative initiatives, representing the physician perspective. She has chaired multiple committees including our Physician IT Advisory Committee, sits on our MAC, and is a valued member of the Ontario Medical Informatics Working Group. Our peer organizations have called upon her to provide guidance on their medical informatics programs and physician engagement strategies. Dr. Nimjee has made a natural transition from informatics to medical innovation and is currently leading several projects at HRH in the areas of remote patient monitoring, digital communications, and virtual care.
Dr. Nimjee has developed strong relationships and gained respect among her peers outside of HRH. As the Physician Lead, COVID Emergency Response, she represented HRH on the Toronto Region COVID19 Physician planning table and the GTA Incident Management Operations Table.
The key responsibilities of the CMIO include:
Lay the groundwork for an organizational model that builds, motivates, supports, and sustains
physician engagement in innovation
Champion HRH's plan for innovation across the organization with a focus on the Hospital's
physician community
Educate, engage and motivate the HRH physician community to grow and foster a culture of
innovation
Assist in driving innovative delivery services throughout the organization
Explore and educate teams on innovation opportunities
Contribute to promoting the HRH brand
Assist in the development of a research capacity at HRH specifically embodied in the creation of a Research Institute
The CMIO will report into the Chief Information Officer, who is responsible for the innovation and transformation team, and work closely with the Chief of Staff and senior leadership generally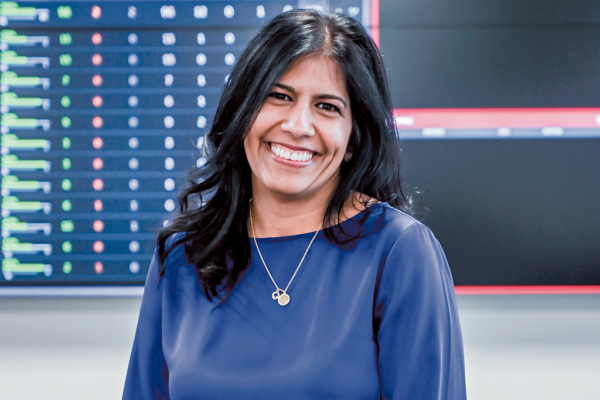 ---