National Child and Youth Mental Health Day
As we continue with Mental Health Week, May 7 marks National Child and Youth Mental Health Day. Today, we acknowledge the importance of recognizing mental health struggles, particularly in children and adolescents. Flora Mucciarone-Peluso, a child and youth worker at Humber River Hospital, is very passionate about her role. In honour of the day, Flora has shared the knowledge she has gained working with children and youth over the years, as well as why awareness is important.
Tell us about your role.
My expertise is in child and adolescent mental health. My primary responsibilities are to support families and children by offering one-to-one counselling, and assisting the psychiatrists and clinicians when needed. I provide support for my patients in between their psychiatry appointments, as well as assist with their behavioural management to better their emotional well-being. I do work with many schools as well, especially in supporting students as they transition back to in-person learning.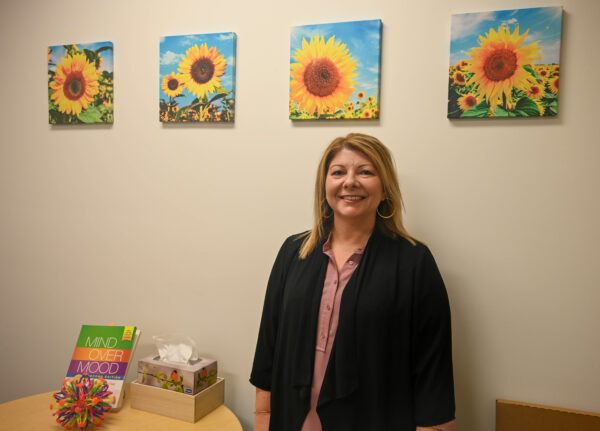 What types of mental health conditions do you see most commonly?
My expertise is in behavioural conditions, such as working with children suffering from ADHD, anxiety, teens with depression, etc. Our age group ranges from 4 to 18 years old.
What are some ways you support your patients?
One way I support my patients is through a weekly cooking group I run with them. At Humber River Hospital, we provide social skill groups to assist with managing anxieties and emotional well-being. Six years ago, I developed and implemented a cooking group with my colleague and it runs every Thursday night. It is very hands-on, as the youth learn new recipes and eat together as a group. The children pick the menu and utilize their different backgrounds and cultures, although Italian cuisine is usually a big hit.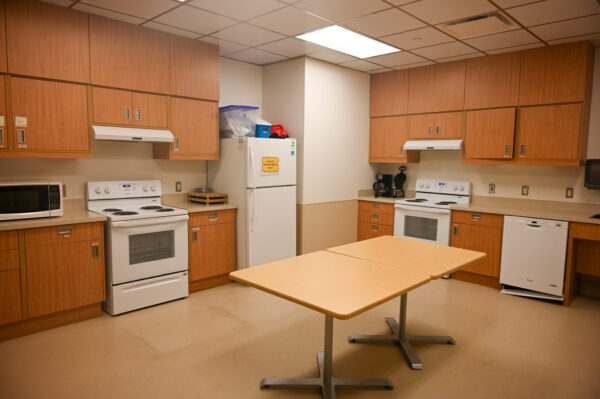 Ultimately, I use strategic techniques and innovative materials to assist children in understanding various topics, such as:
• education on structure and routine
• coping mechanisms
• emotional support
• remaining on track with academics
• how to meditate
• how to breathe
• proper bedtime routine structures
• proper use of melatonin
Overall, my goal is to support the psychiatrists and families in managing behaviours and emotional needs.
Why is it important to recognize child and youth workers?
Most people are not familiar with child and youth workers. When people think "mental health," they tend to think psychiatrists, when there is actually an entire multidisciplinary team under them. This team works together to support all the needs of the children and their families. We are not very known to the community, but child and youth workers are everywhere.
What external outlets do you recommend to patients?
Many people are unaware of what is available to them. Certain resources are promoted on days like "Bell Let's Talk" day, but fail to be acknowledged all year round. Some of the most important outlets children and youth should be made aware of are:
• Kid's Help Phone (1-800-668-6868) or (416)-586-5437
• Distress Centers of Toronto (416)-408-4357
What are three of the most important coping techniques to remember?
1. Practice meditation.
2. Ensure you are breathing properly.
3. Take time for self-care.
---